Zero 88 Jester ML48 Lighting Console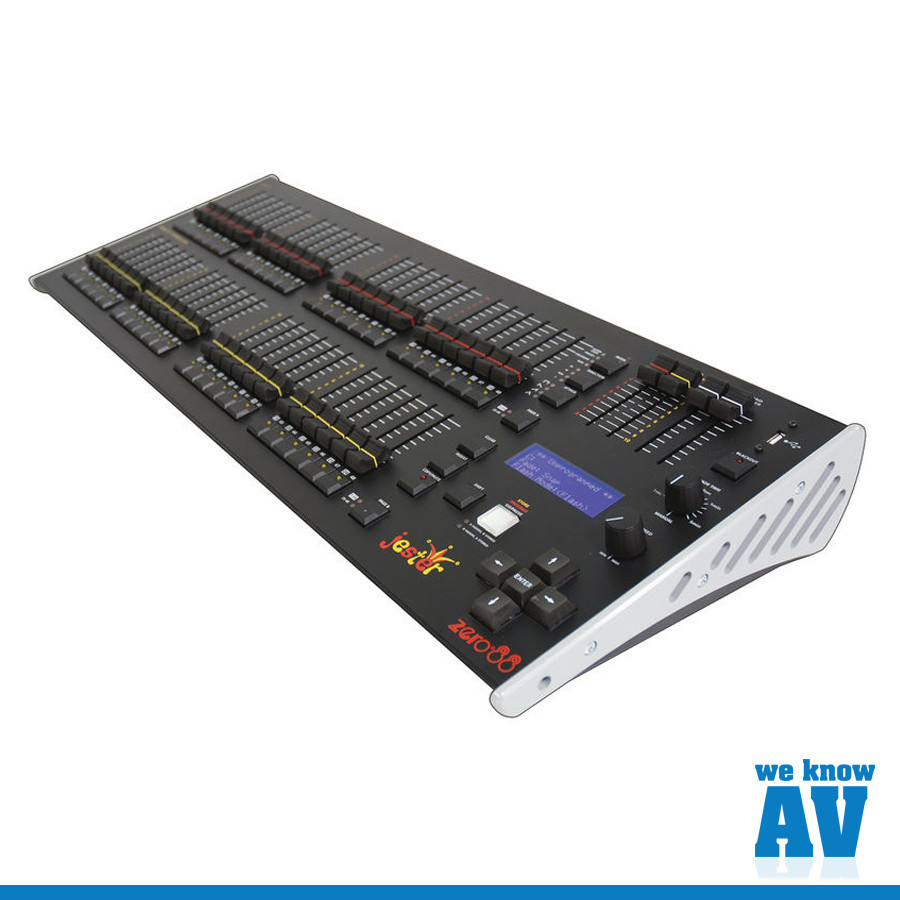 Compact Lighting Console
Patching to 512 DMX channels
VGA Monitor Port
USB storage and keyboard support
MIDI Notes & Show Control
Lock Function
LCD Display for stand-alone use

The Jester ML48 brings greater control and flexibility to mixed lighting applications using up to 30 moving lights and 48 dimmer channels. Featuring an effects system, recorded pallets, and an extensive library of fixture personalities, the Jester ML48 is an ideal choice for rental or mid sized venues with mixed lighting needs.
The Jester ML48 also offers direct control of up to 48 dimmer channels. Show playback is either via submasters or through a traditional theatrical cue stack.
We Know AV Say
"The Zero 88 Jester ML48 is a compact lighting console fully featured to cater for most venue lighting requirements."
For Pricing and Further Information
If you want to learn more about the Zero 88 Jester ML48 Console, we'd be really pleased to talk to you.