Trantec S4.16 IEM In-Ear Monitoring System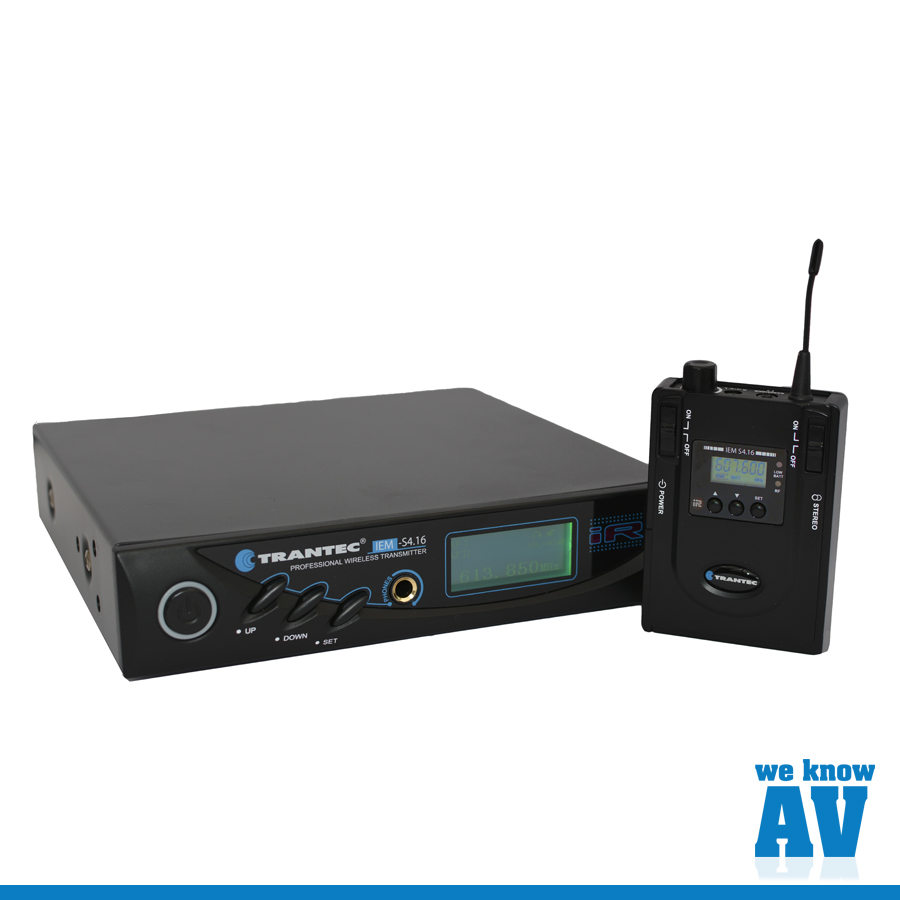 In-Ear Monitoring System
PLL Synthesized design
16 pre-programmed frequencies
Selectable stereo or mono audio output
Bright LCD channel display
Dynamic limited circuitry
The Trantec S4.16 personal in ear monitoring system is available in channels 38 and 70 and can broadcast up to 8 simultaneous channels. Features such as, rugged metal mainframe, stereo and mono mode options, 16 selectable preset frequencies, PLL synthesized technology, built in limiting circuitry avoiding distortion and long battery life are among some of the qualities that make the IEM-S4.16 the perfect choice for both professional and semi-professionals.
We Know AV Say
"The Trantec S4.16 IEM In-Ear Monitoring System is an affordable luxury for musicians, presenters and performers – you will not be disappointed."
For Pricing and Further Information
If you want to learn more about the Trantec S4.16 IEM System, we'd be really pleased to talk to you.