Tecpro DMH-220 Dual Muff Headset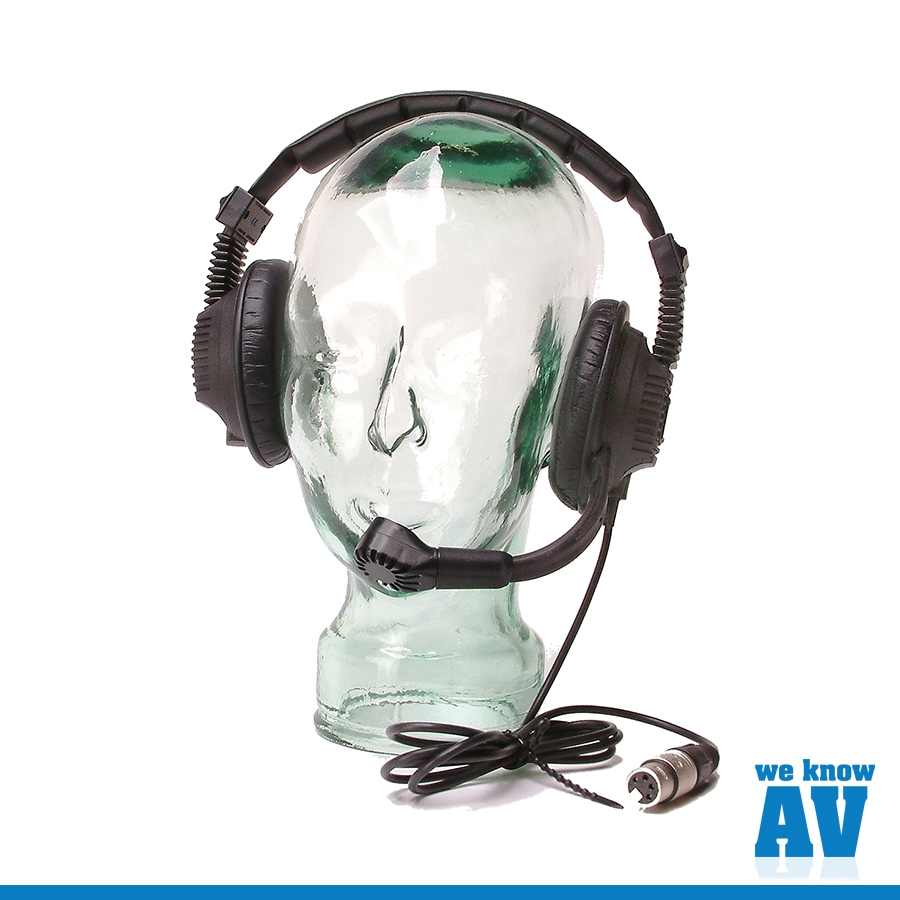 Dual Muff Headset
Earcup: 2 x 400ohm impedance at 1kHz
Frequency Response: 20-20,000Hz
Sensitivity: 94dB s.p.l. for 1mW
Distortion: Less than 0.5%
Max. rated power handling: 0.5W

Heavy duty dual muff headset combination, robust moulded enclosed flexible mic boom. Earpiece impedance 2×400 ohms, (sensitivity 95dB for 0.548V input), frequency response 50-14400Hz. Dynamic mic 200 ohms, sensitivity 0.1mV at 5cm distance and/or 1.7mV/PA (1kHz/1m), frequency response 90-10000Hz, off-axis sensitivity 10dB at 180°. 1.5m steel cable.
Available with 4 pin or 5 pin XLR connectors.
We Know AV Say
"Tecpro products are market leaders for two-way communications systems, perfect for theatres, live events and broadcast."
For Pricing and Further Information
If you want to learn more about the Tecpro Headsets, we'd be really pleased to talk to you.