Tascam CD200iL CD Player with iPod Dock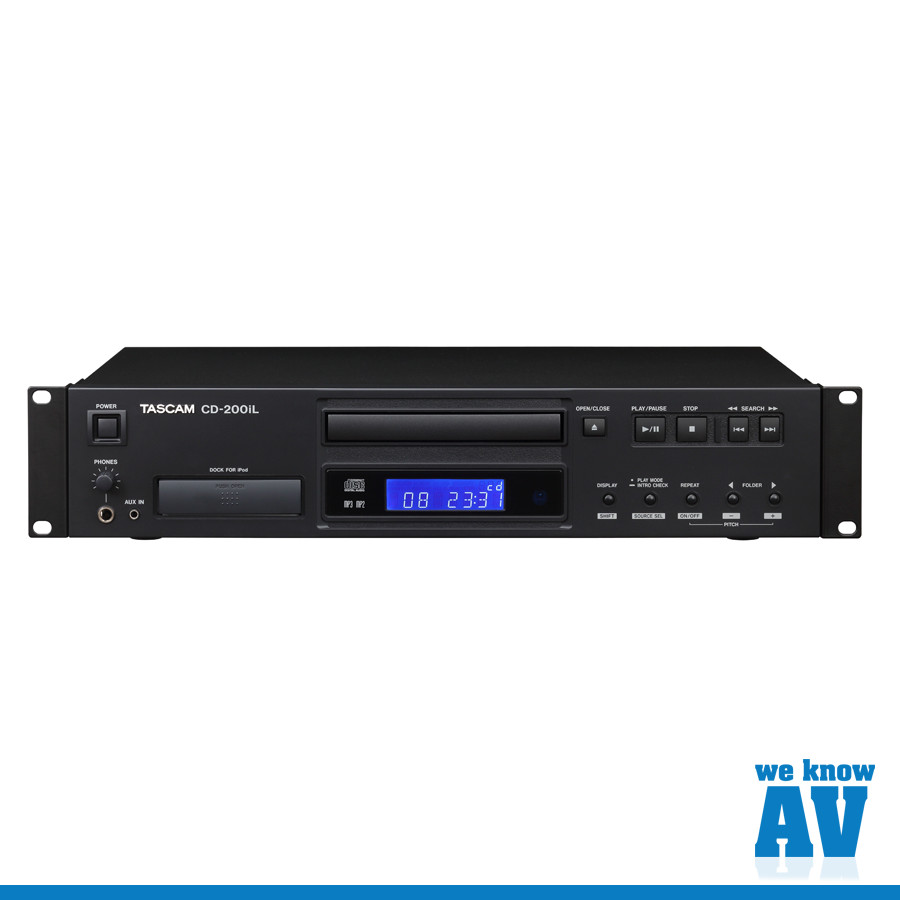 CD Player with iPod Dock
Built-in 30-pin and Lightning dock connector
High Quality CD drive
Three playback modes
+/-14% pitch control function
Wireless remote control

The CD-200iL is built with a retractable iPod dock on the front of the player. You can attach iPods or iPhones with the 30-pin dock or Lightning connector. With this new dual connector dock, the CD-200iL is compatible with any iPod or iPhone device making it ideal for users with varying iOS Devices.
We Know AV Say
"The Tascam CD200iL CD Player is perfect for AV hire, installation and broadcast applications – you will not be disappointed."
For Pricing and Further Information
If you want to learn more about the Tascam CD200iL, we'd be really pleased to talk to you.