TeamConnect Wireless System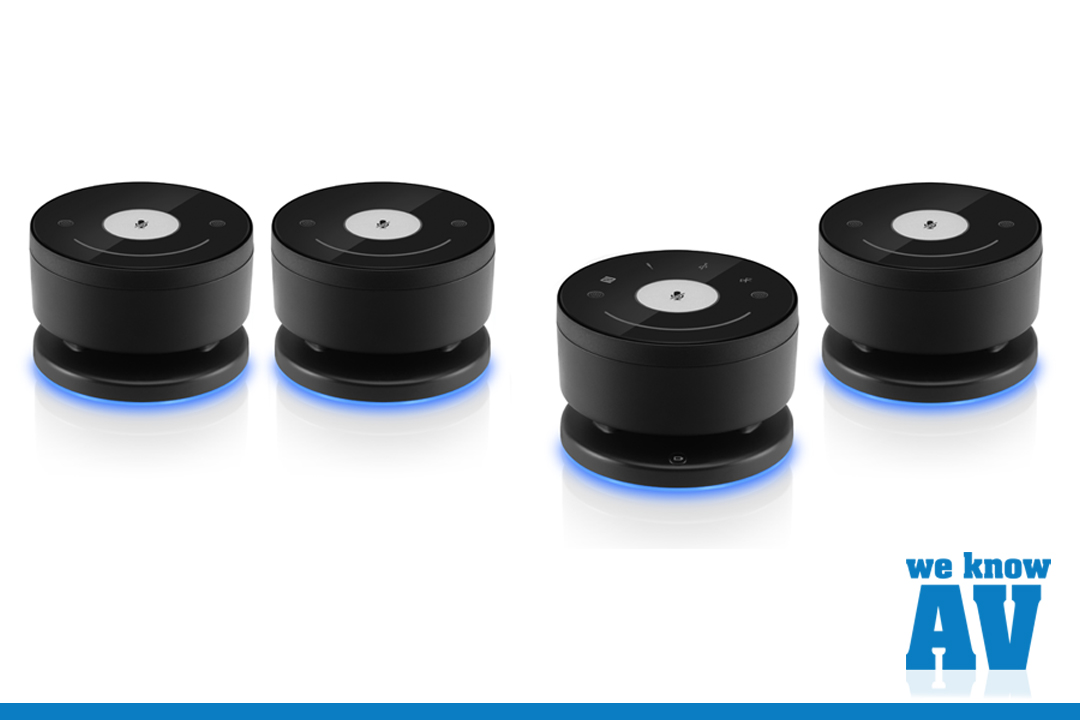 CONQUER EVERY ROOM – WITH A HIGH QUALITY COMMUNICATION TECHNOLOGY
With TeamConnect Wireless Sennheiser has developed an audio conferencing solution for up to 24 participants that can be set up in virtually any room in virtually no time. Ease of use, Sennheiser's trademark high audio quality, and great design are supplemented by maximum connectivity letting you use your desk phone, mobile phone or your computer to set up a web conference.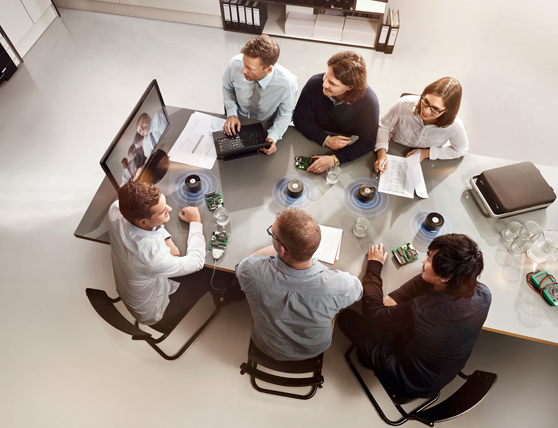 FAST SETUP SOLUTION
CONQUER EVERY ROOM – WITH UP TO 24 PEOPLE
Time is precious. Spend it on what counts, not on setting up technical devices. TeamConnect Wireless turns any room into a conference room at the flick of a switch. It virtually installs itself within seconds, creating a high-quality DECT connection. Its four units – one master and three satellites – are able to pick up and transmit the voices of up to 24 participants in superb audio quality.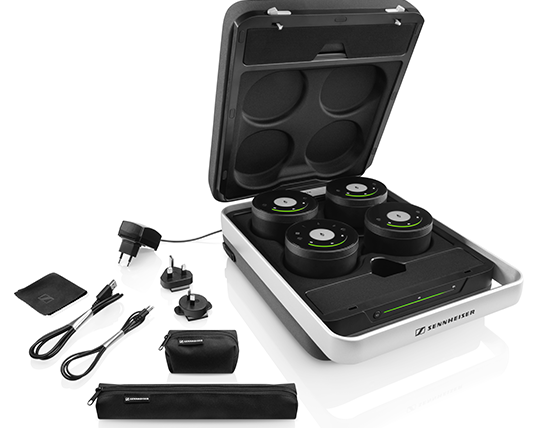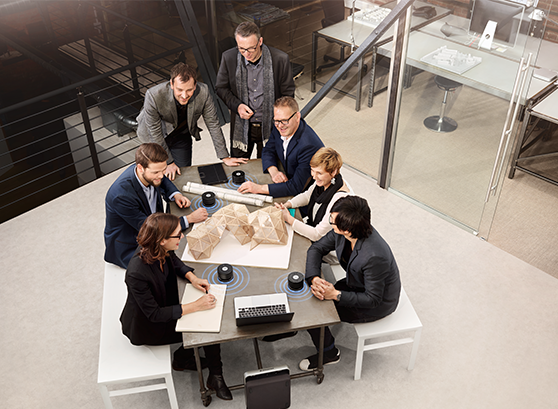 NEW WIRELESS INDEPENDENCY
CONQUER EVERY ROOM – WIRELESSLY
TeamConnect Wireless is your instant portable conference room. Neatly stowed away in a high-end transport case that doubles as charging station. Just take out the four handy units and place them where you see fit – as close to the participants as needed. No more leaning across the table in order to make yourself heard.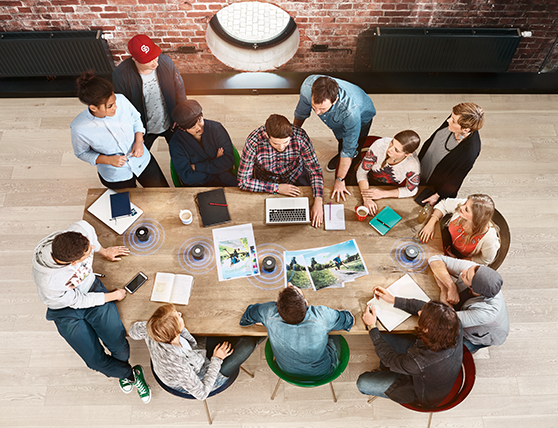 POWERFUL DESIGN
CONQUER EVERY ROOM WITH STYLE
TeamConnect Wireless looks every bit as high-end as it sounds, blending in perfectly with any modern working environment. Crafted from glass and aluminum, coated with a matt black, high-durability lacquer system it radiates class and professionalism. With the intuitive touch sensitive glass control panel of the master unit allowing you to connect devices and control calls.
For Pricing and Further Information
If you want to learn more about the Sennheiser TeamConnect System, we'd be really pleased to talk to you.