EW335 Handheld Wireless System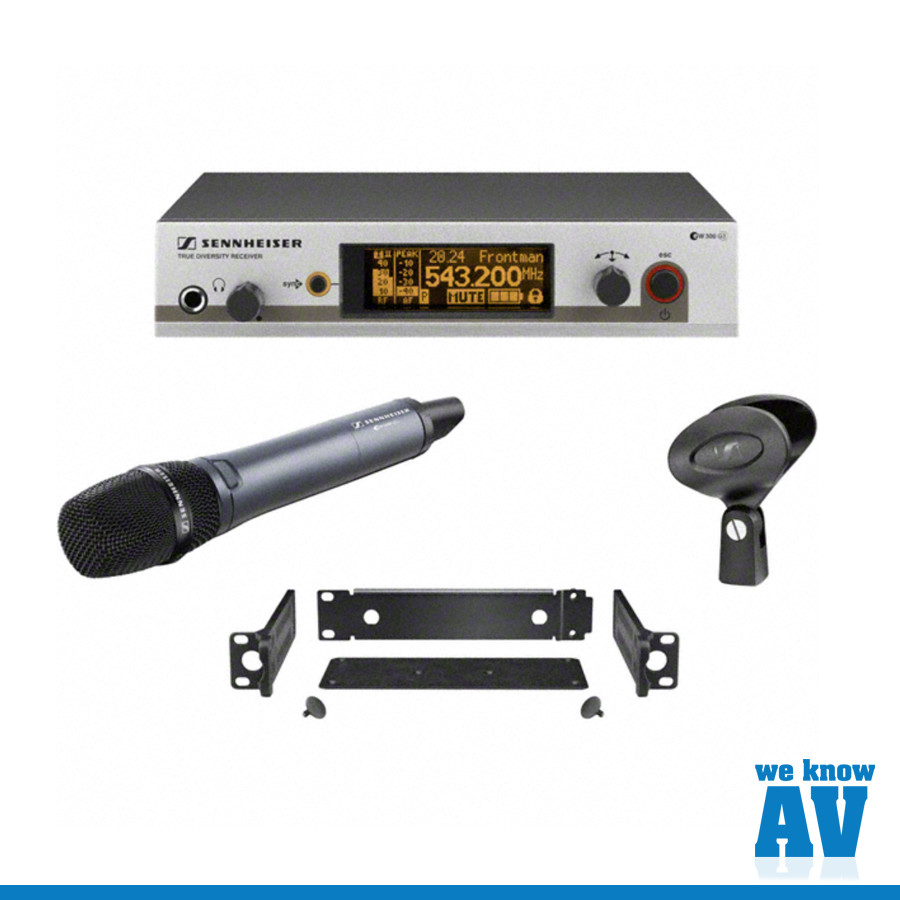 Handheld Wireless System
Up to 24 compatible frequencies
Sturdy metal housing (transmitter and receiver)
Scan function identifies available frequencies
Enhanced AF frequency range
Extensive Accessory Set

The Sennheiser EW335 System: Power with control: this system not only ensures vocals cut through, but also provides the user with a programmable mute button on the mic. Add in a backlit graphic display, intuitive menu navigation, and you have a professional wireless system. Enjoy one-touch programming of the transmitter to the receiver via the wireless sync function. The Ethernet jack on the receiver allows for remote PC monitoring and control using Sennheiser's "Wireless Systems Manager" software.
The ew 335 G3's hand-held transmitter is perfect for spontaneous dialogue and interviews.
We Know AV Say
"The Sennheiser EW335 G3 Wireless Handheld System now in its third generation is perfect for dynamic vocal reproduction in a live situation."
For Pricing and Further Information
If you want to learn more about the AKG C747 Microphone, we'd be really pleased to talk to you.