EW312 Clip-On Mic Wireless System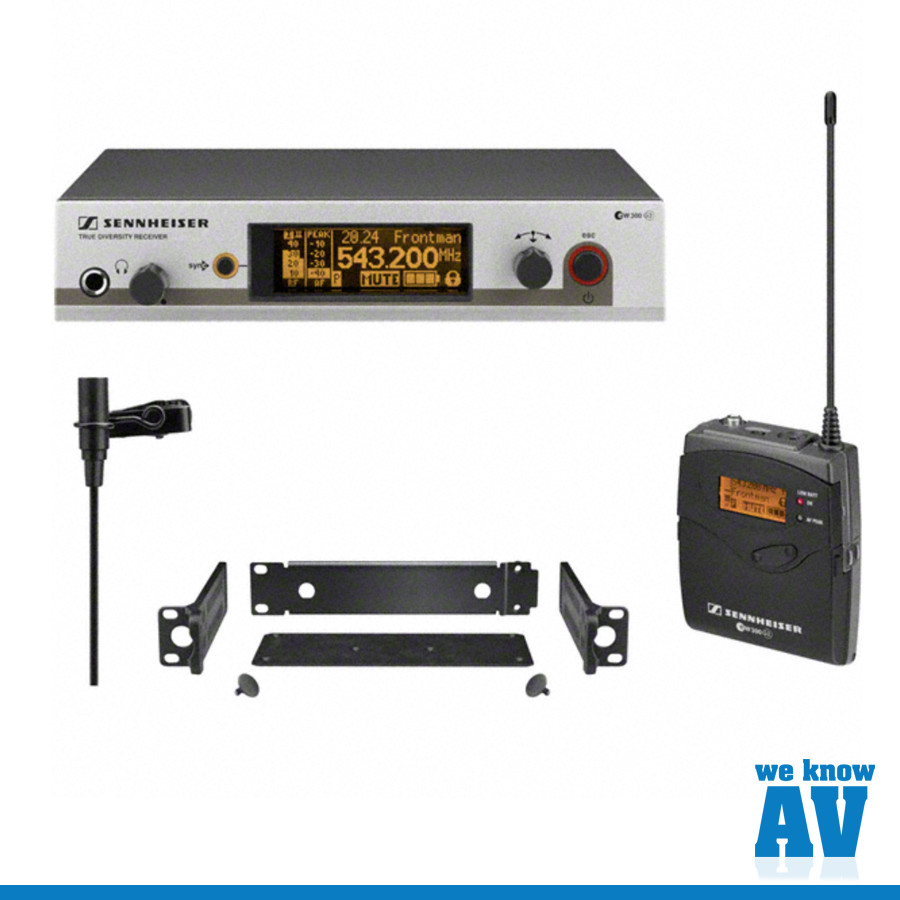 Wireless Clip On Mic System
Unobtrusive Clip-On Microphone
Up to 24 Compatible Frequencies
Auto-Lock Function
Small and inconspicuous
Extensive Accessory Set

The Sennheiser EW312 Wireless Clip On Mic System: Communicating in harmony: when the settings on the receiver are changed, the components adjust to each other automatically with one push of the front panel sync button. The bodypack transmitter is equipped with charging contacts for the optional BA2015 rechargeable battery.
The inconspicuous omni-directional clip-on microphone is optimized for best reproducing the sound of the human voice and provides supreme speech intelligibility
We Know AV Say
"The Sennheiser EW312 Wireless Clip_on Microphone System is unparalleled in its performance and reliability."
For Pricing and Further Information
If you want to learn more about the Sennheiser EW312 Wireless Clip-On Microphone, we'd be really pleased to talk to you.