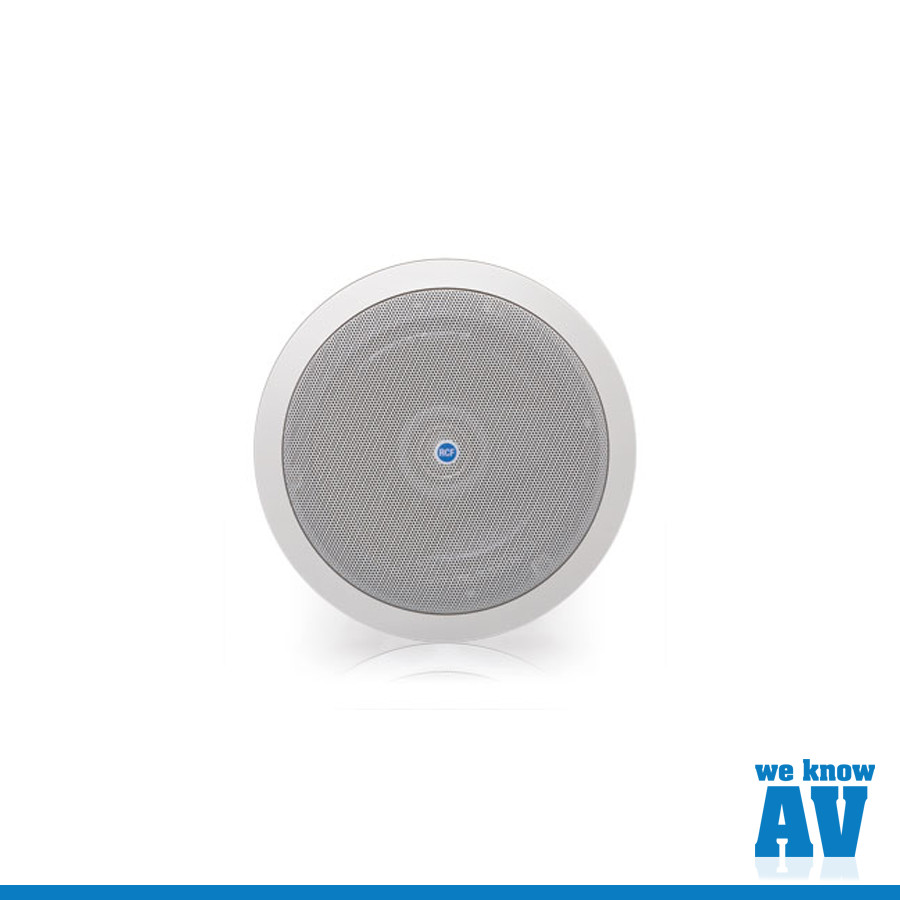 Ceiling Loudspeaker
20W RMS 8Ω / 100V
109db Max SPL
IP44 Rating
8″ Woofer / Co-Ax Tweeter
Music or Paging

The RCF PL8X is a ceiling speaker featuring elegant and innovative design that can be flush-mounted in false ceilings or panels. Incorporating a 200 mm (8") loudspeaker.Both have a coaxial 25 mm (1") tweeter placed on a bridge support.
The speakers are equipped with a line transformer that enables direct connection to constant voltage systems at 70 V or 100 V. The multiple sockets on the transformer make it possible to select the output power from among several values. Installation is quick and easy thanks to a special three-hook system that avoids the need for using screws and pallet or other attachment elements.
We Know AV Say
"The RCF PL8X Ceiling Speaker gives great acoustic performance at an affordable budget."
For Pricing and Further Information
If you want to learn more about the RCF PL8x Ceiling Speaker, we'd be really pleased to talk to you.