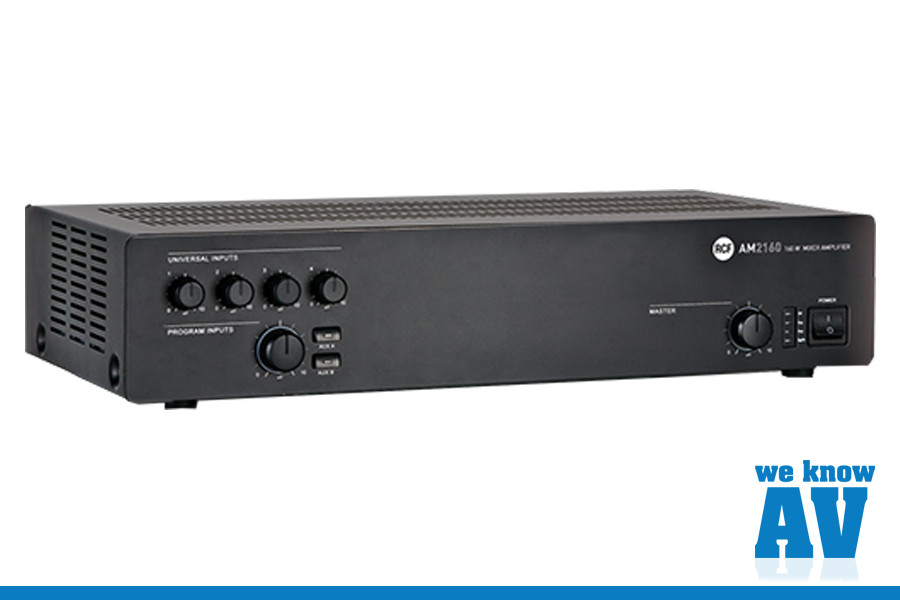 Mixer Amplifier
320W Output (4Ω/100V/70V)
4 Universal Inputs
High Pass Filters
Digital Chime / Siren Generator
Extensive Accessory Set

The RCF AM 2320 is a mixer-amplifier with 4 mic-line audio inputs on removable connectors (the first input also has an XLR socket) and 2 aux inputs for music sources (e.g. CD players, tuners, etc.).
The nominal amplifier output is 320W available either for low impedance loudspeakers or 100 – 70 V constant voltage line.
We Know AV Say
"The RCF AM2320 Mixer Amplifier is suited to Retail, Education and Houses of Worship and provides lots of power at high or low impedance."
For Pricing and Further Information
If you want to learn more about the RCF AM2320 mixer Amplifier, we'd really like to talk to you.