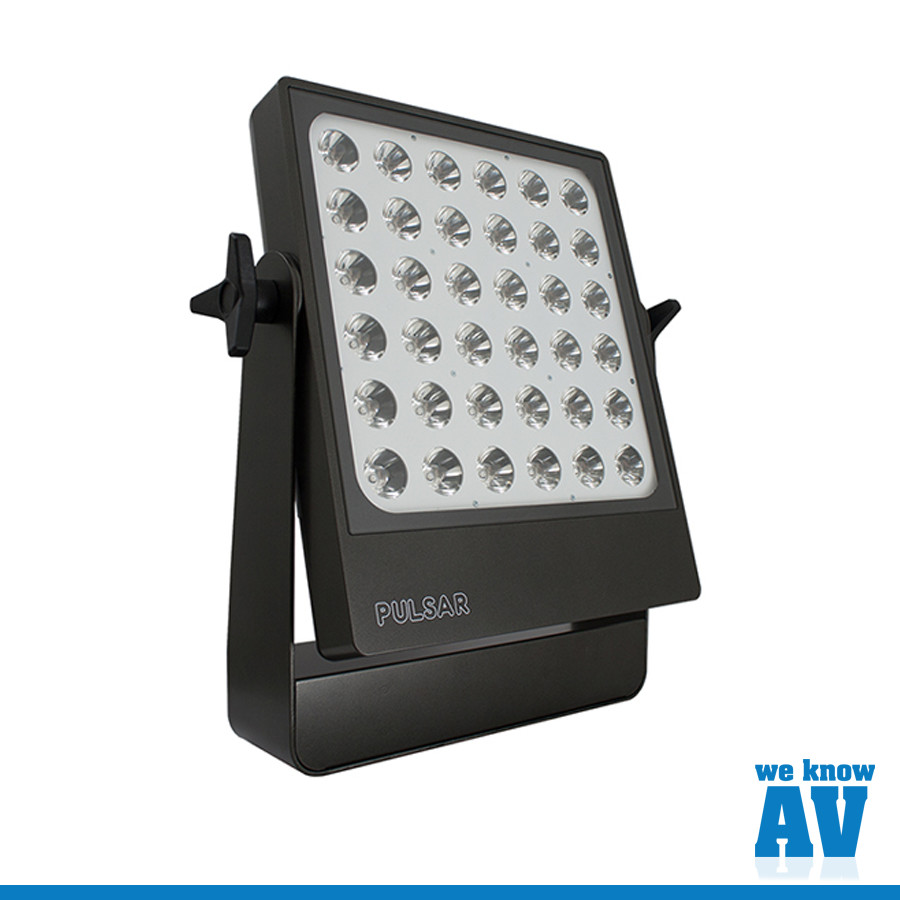 Professional LED Floodlight
Luxeos36 – A high performance 4 colour LED floodlight exceeding 10,000+ Lumens with Red, Green, Blue and White (80+ CRI) clusters of the latest Quad core LED technology, combined internally at source using the latest advanced optics producing perfect colour mixing. With exceptional colour output and extensive customization options the Luxeos is well equipped to suit any application.
36 clusters of controllable Red, Green, Royal Blue and White giving a range of colours greater than the human eye can distinguish.ƒ Continuous, smooth current through the LEDs giving flicker-free, soothing light. 100,000+ hours of LED, component, and driver life. Waterproof to IP66 so suitable for both indoor and outdoor use.
A range of interchangeable lens plates allow for different beam angles in any application.

We Know AV Say
"The new Pulsar Luxeos 36 LED Floodlight produces an enormous amount of vivid colourful light producing 10,000+ lumens, it really is powerful."
For Pricing and Further Information
If you want to learn more about the Pulsar Luxeos 36 Floodlight, we'd be really pleased to talk to you.