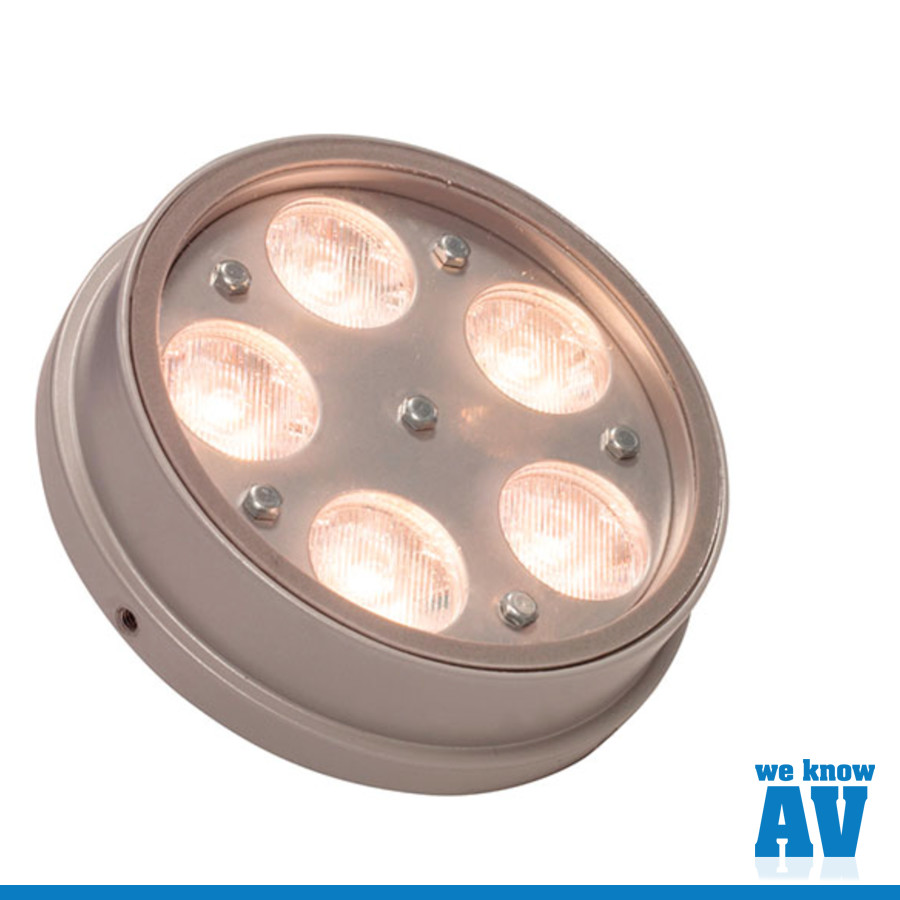 LED Luminaires
A Compact, low voltage, stylish luminaires for Architectural and Entertainment applications. With five high luminosity 3 Watt LEDs driven by Pulsar's advanced flicker-free electronics for ultra-smooth dimming and colour control.
Choice of 3 LED type populations: Single Colour, Ultra Violet and our flagship TriColour technology RGB colour mixing LED devices
Single Colour High Brightness models provide extra-high electrical efficiency and luminous output at an economical price
Many lens options provide great flexibility with a choice of 8˚, 25˚ 45˚, 10×35˚, 10×90˚ or 90˚ (No Lens) beam angles
Available free standing with optional bracket, mounted in our Flush, AngleFlush, ChromaScape recessed fittings, or coupled with an Opal Polycarbonate Dome
Finished in Black, Silver or White as standard with custom colours available to order
LEDs and all components are chosen and driven to exceed a 100,000 hour design life

We Know AV Say
"The Pulsar Chroma Range of LED lighting has been setting the standard for commercial grade LED lighting since inception."
For Pricing and Further Information
If you want to learn more about the Pulsar ChromaAR111 LED we'd be really pleased to talk to you.