The Challenge
The LEAF on Portland Street, which is a unique bar and tea shop located in the heart of Manchester, has quickly become one of the city's most popular spots. Nestled in a vibrant neighborhood and set over 2 floors, the new LEAF Bar & Tea Shop is a relaxing and intimate space that brings the best food, tea, good times and music –complete with D.A.S. Audio professional sound systems– to the city.
LEAF is home to seven different spaces that required superb sound, each with its own set of characteristics and requirements, and the sound team drew from D.A.S. Audio's extensive catalogue of products to tailor the sound for each space.
The Solution
Bedfordshire-based We Know AV, with founder James O'Leary at the helm, were called in to provide a first-rate sound system for LEAF's newest venture. We Know AV paired up with Vortice AV, the official D.A.S. Audio distributor in the United Kingdom, to supply the systems. James collaborated with LEAF's own technical team from the outset with the support of Accord Audio to handle system adjustment and start up.
D.A.S. Audio Solution
James recommended D.A.S. Artec Series for the zones where music takes center stage, installing four Artec 510 two-way passive systems, ten Artec 308 two-way passive systems, and four Artec S15 subwoofers. Offering elegant design and exceptional performance, the D.A.S. Artec Series provides outstanding sound while blending seamlessly with the décor.
D.A.S. systems also served to provide flawless sound in the areas of the LEAF where music is more of a background element. The sound team opted for D.A.S. Audio's Arco Series in these cases, deploying a total of five Arco 4T, eight Arco 24T, and two Arco 12 subwoofers.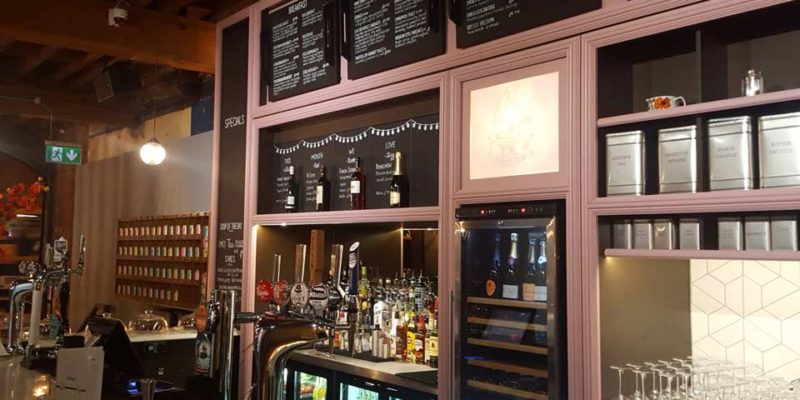 Compact and lightweight, these two-way systems are made in highly resistant injection-molded ABS plastic for outstanding background/foreground applications.
The system was rounded out with a total of 17 D.A.S. Audio Ceiling Series speakers installed in LEAF's access and service areas for musical continuity throughout the venue. All systems feature D.A.S. PA Series signal amplifiers, while two D.A.S. DSP-226 digital signal processors handle the control and management of the entire system.
Interested In Working With Us?