MX200 Reverb Effects Processor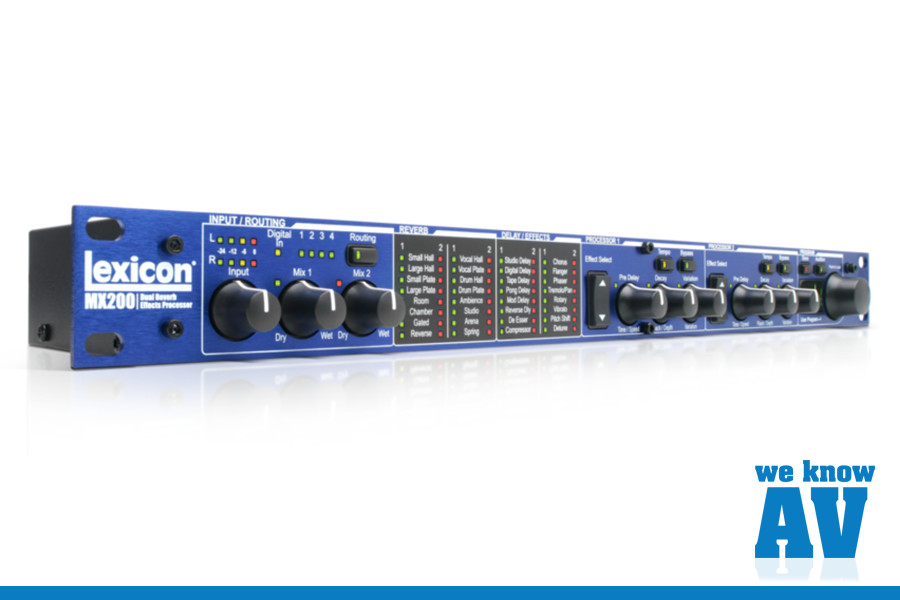 Reverb Effects Processor
16 Legendary Lexicon Reverb Effects
Lexicon Delays & Modulation
dbx® Dynamics
Dual Processor Design
4-Routing Configs

Whether you're looking for raw processing power with instant front-panel access for live performance, or seeking rich, smooth and complex processing algorithms in the studio, Lexicon® brings the best of both worlds together in the MX200 Dual Reverb/Effects Processor.
Designed with both live sound reinforcement and home recording in mind, MX200 features the deep, rich reverb and effects algorithms that built the Lexicon legend, and adds increased versatility with specialty effects and dbx® dynamics.
We Know AV Say
"The Lexicon MX200 Reverb and Effects Processor offers legendary performance from a single effects unit."
For Pricing and Further Information
If you want to learn more about the Lexicon MX200, we'd be really pleased to talk to you.