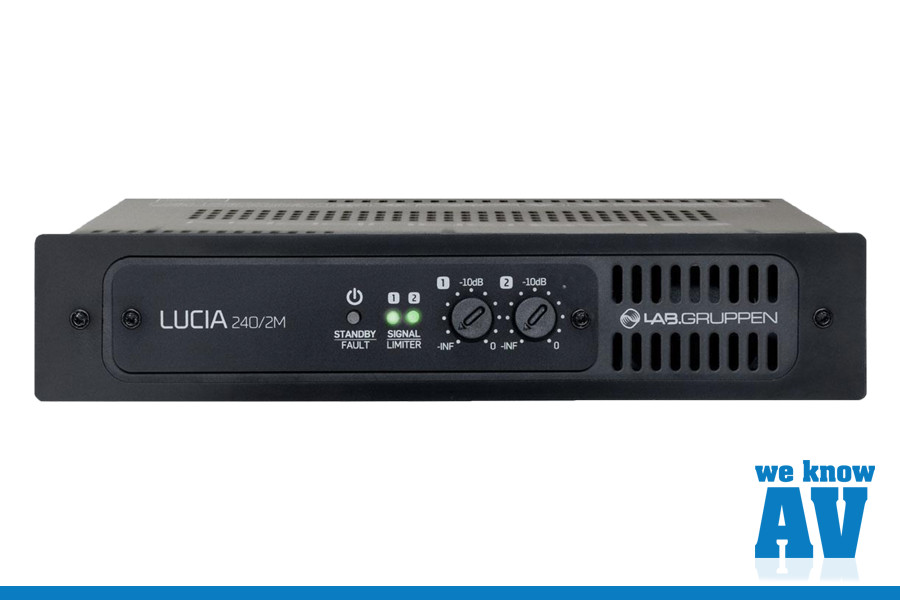 Mini Amplifier Series
Energy Star Compliant
120W-240W Mono or Stereo Models
Class D
Designed for de-centralised solutions
Extensive Accessory Set

With LUCIA, Lab.gruppen brings significantly better audio performance and greater flexibility to everyday AV applications, with real benefits for both the end-user and the audio contractor. LUCIA is a first for Lab.gruppen in providing an innovative solution to amplification and processing.
This 'decentralized' approach to AV systems design puts power, processing, control and I/O exactly where it's needed.
We Know AV Say
"The Lab Gruppen Lucia Series has a solution for most situations, offering feature-specific models to cover a wide-array of applications in a compact small box."
For Pricing and Further Information
If you want to learn more about the Lab Gruppen Lucia Amplifiers, we'd like to talk to you.