Lab Gruppen E-Series Amplifiers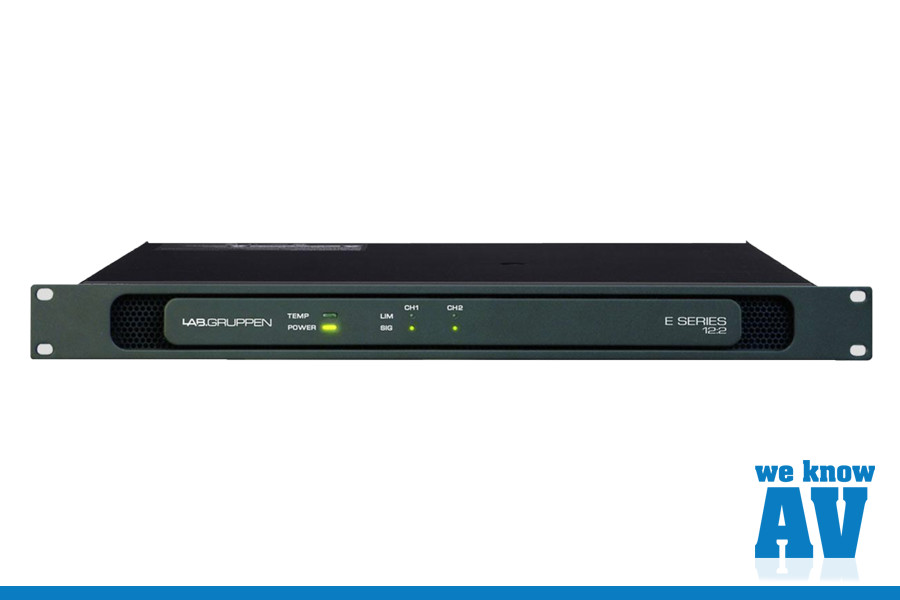 E12.2 Amplifier
Energy Efficient Class D Amplifiers
E12:2 1200W 4Ω
E8:2 800W 4Ω
E4:2 400W 4Ω
Extensive Accessory Set

In designing the new E Series, Lab.gruppen engineers drew upon the cutting-edge amplifier design philosophies developed for the flagship D Series and PLM Powered Loudspeaker Management systems, evolving these to create new circuit topologies and energy-efficient, low current draw contractor amplifiers designed to meet the demands of 21st century AV installations.
The result is an entirely new amplifier platform called IDEEA: IntelliDrive Energy Efficient Amplifier.
We Know AV Say
"The LabGruppen E-Series of amplifier offers three models from 400W to 1200W shared across two channels of the amplifier, making them very flexible for installations."
For Pricing and Further Information
If you want to learn more about the Lab Gruppen E-Series Amplifier, we'd be really pleased to talk to you.