Lab Gruppen D-Series Amplifier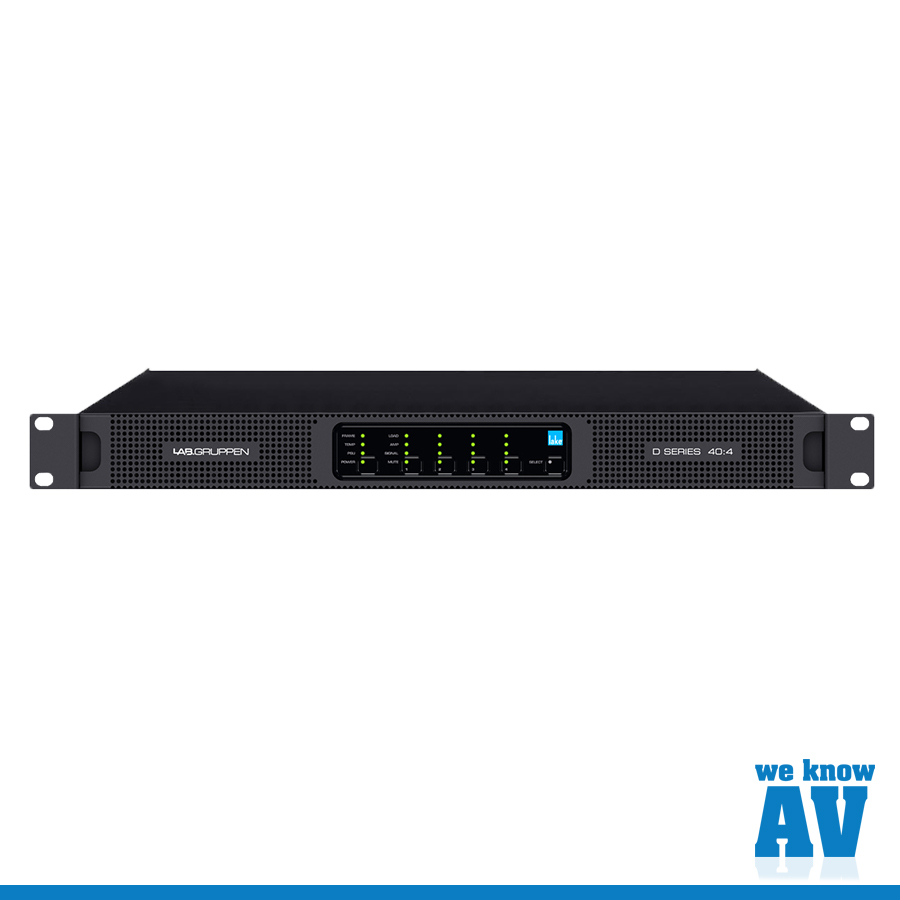 4-Channel Amplifier Series
Four Channels
Configurable Peak voltage threshold and profile
Up to 4 modules of Classic/linear-phase/FIR crossover, EQ, delay, LimiterMax™ – peak and RMS limiters
4 high quality inputs with Iso-Float ground isolation
Rational Power Management (RPM)

The D-Series is based on the same foundation of robust, high-power amplifier technologies as our renowned PLM Series – an amplifier platform with a proven record of reliability and sonic performance on the world's most grueling concert tours and in high-profile, large-scale installations.
With the D 40:4L, those same core technologies have been updated and refocused to provide the ultimate solution for the most demanding digitally networked installed sound applications – in stadia, arenas, theme parks, performing arts centers, racecourses and other large commercial sound installations.
In addition to legendary Lab.gruppen reliability and sonic excellence, the D Series incorporates newly refined outputs stage technologies along with installation-targeted hardware and software features that optimize amplifier system design and configuration. Together, these new technologies allow systems integrators to minimize both initial equipment costs and end users' long-term energy consumption.
We Know AV Say
"The Lab Gruppen D-Series Amplifiers offer true flexibility with the Rational Power Management feature allowing complete system flexibility."
For Pricing and Further Information
If you want to learn more about the Lab Gruppen D-Series Amplifiers, we'd be really pleased to talk to you.