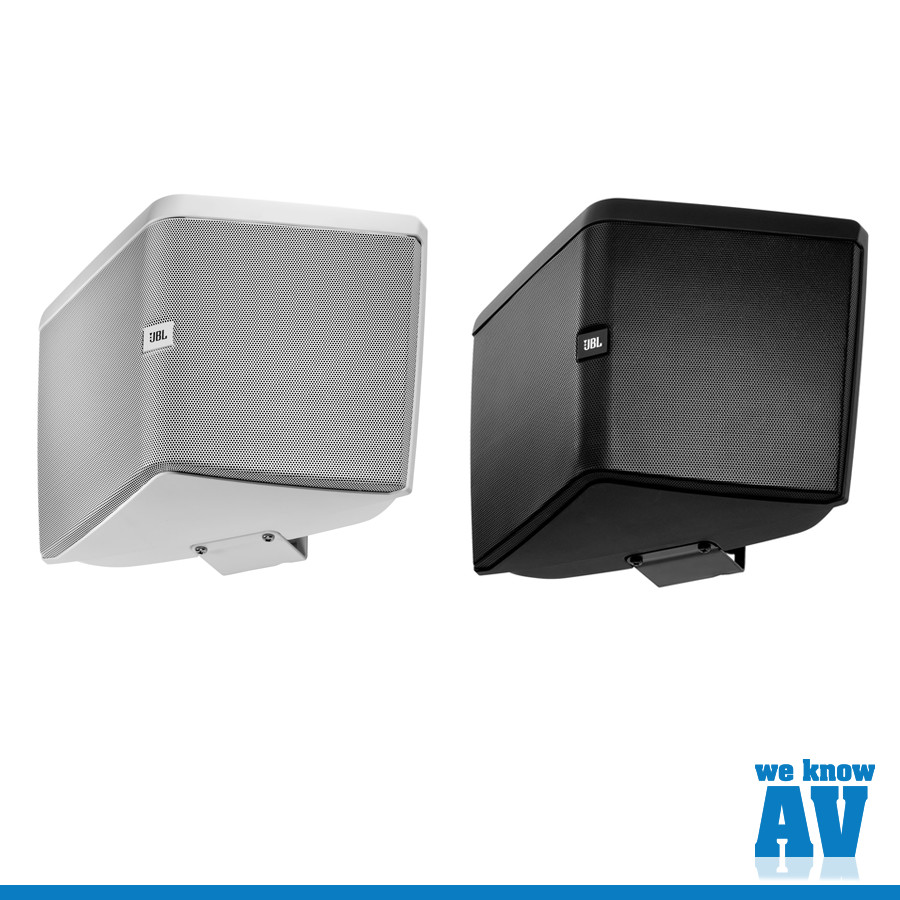 Wide Coverage Loudspeaker
Splayed Tweeter
Wall Facing Woofer
Controlled Sound
75W @ 8Ω
60w @ 100V

The JBL Control HST utilizes JBL's patent-pending Hemispherical Soundfield Technology™ to achieve extremely wide coverage of the listening space along with eliminating the primary wall reflection that tends to cause inconsistent sound when speakers are attached to a wall.
The wide hemispherical soundfield covers from wall to wall, allowing a single speaker to provide high-fidelity full-range sound to a large listening area. This can reduce the number of speakers needed for covering a space, lowering the overall cost for a sound system.
We Know AV Say
"We have used the JBL Control HST for a number of projects, saving clients money because less speakers are required, to achieve required SPL's."
For Pricing and Further Information
If you want to learn more about the JBL Control HST's, we'd be really pleased to talk to you.