Showtec Phantom 75 LED Spotlight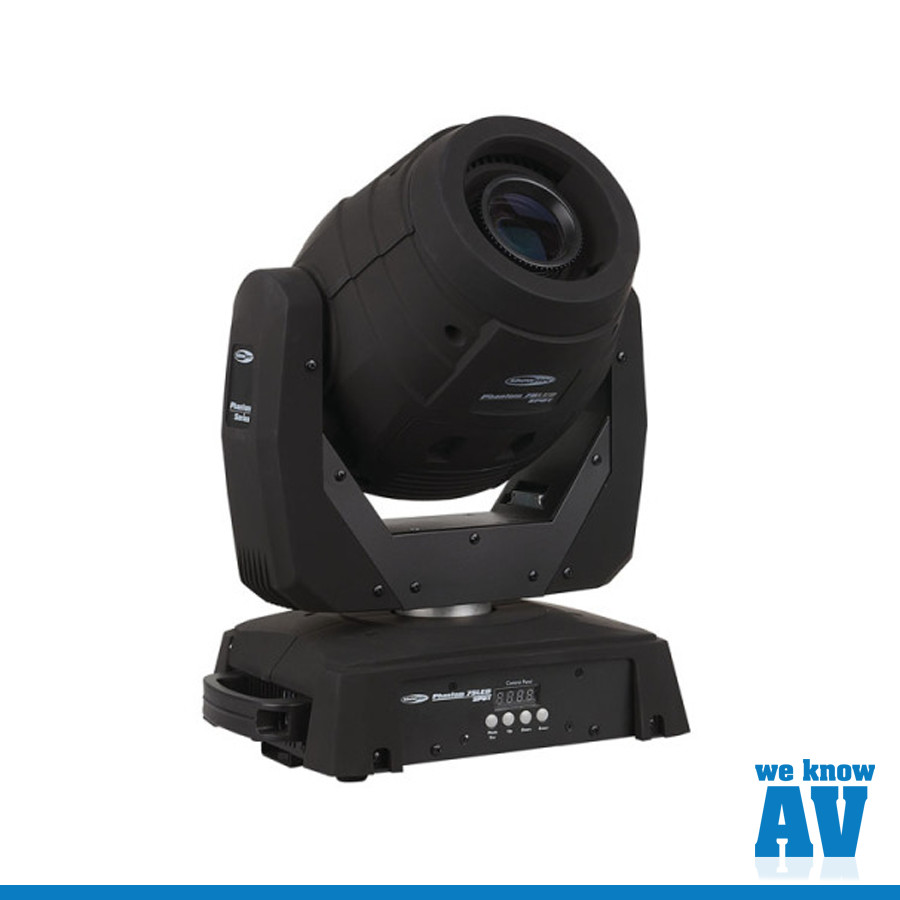 LED Spotlight
7 Rotating Gobos & 8 Colors
16 Built-in programs
Gobo shake, gobo rotate and 3-facet prism
Motorized focus
24,500 Lux
The Showtec Phantom 75 LED spot is a medium size powerful moving head with a 75W white LED light-source. It is very complete with 7 Gobo's, 8 dichroic filters and lots of extra functionalities like gobo-shake, gobo-rotate, prism, split & rainbow colors. Because of the LED source the shutter is electronic not mechanical. Focus is motorized and it has a mechanical zoom. You can choose between a 8 or a 14 DMX channel personality.
If you like to operate without controller you can use the 16 built-in programs which can run automatically, sound-active or in master/slave mode. The stylish design and lightweight housing make this moving head very attractive and ergonomic. The gobos can be changed very easily by a handy lid.
We Know AV Say
"The Showtec Phantom 75 LED spotlight offers exceptional value and perfmance."
For Pricing and Further Information
If you want to learn more about the Showtec Phantom 75 LED Spotlight, we'd be really pleased to talk to you.