Green Go GGO-Loudspeaker Station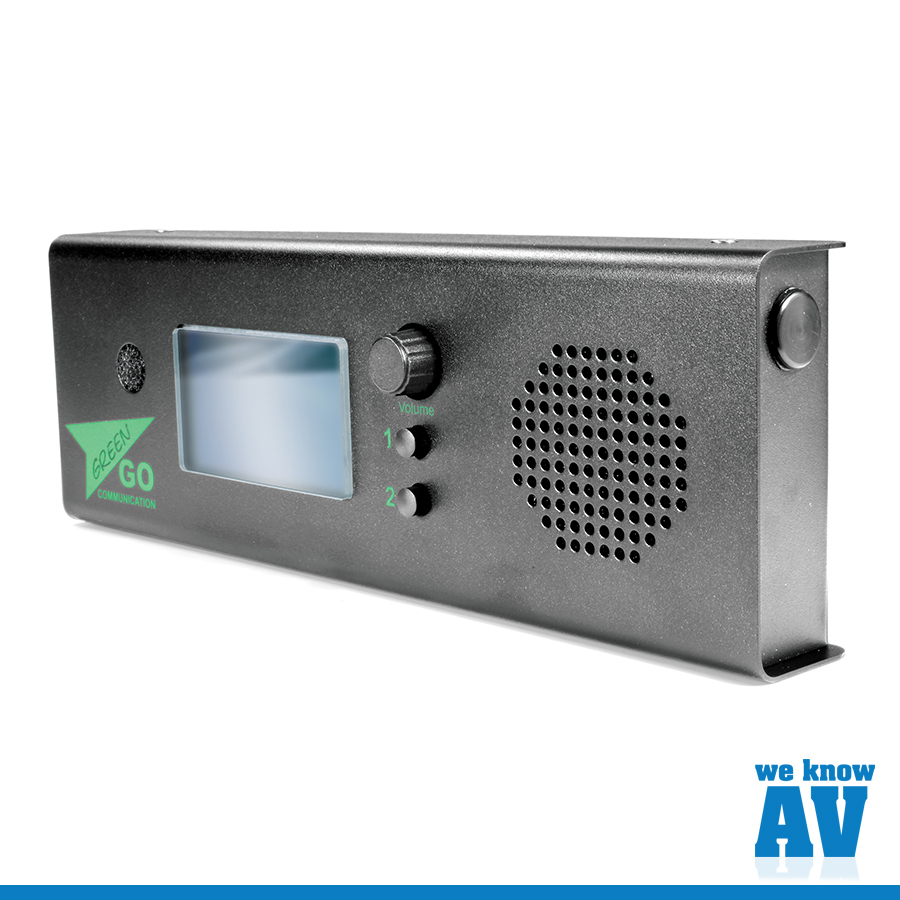 Loudspeaker Wall Station
The Green Go GWP-SP Wall Panel with speaker has direct access to 2-channels (which may be a single user or a group)  and an integrated microphone to allow direct communication. Two additional versions are available, the GWP-HS with headset microphone connection and GWP with cue light display only.
All versions have a large LCD display which is also a cue acknowledgement pushbutton, and has a RGB backlight and text display that provides a clear cue light warn/go and text display.
A rotary encoder acts as a master volume control, and when pressed, the encoder answers the latest audio source.
We Know AV Say
"The Green Go Communications systems are an exciting development for large venue, live event and broadcast use."
For Pricing and Further Information
If you want to learn more about the Green Go Wall Panels, we'd be really pleased to talk to you.