Green Go GGO-WAA Wireless Antenna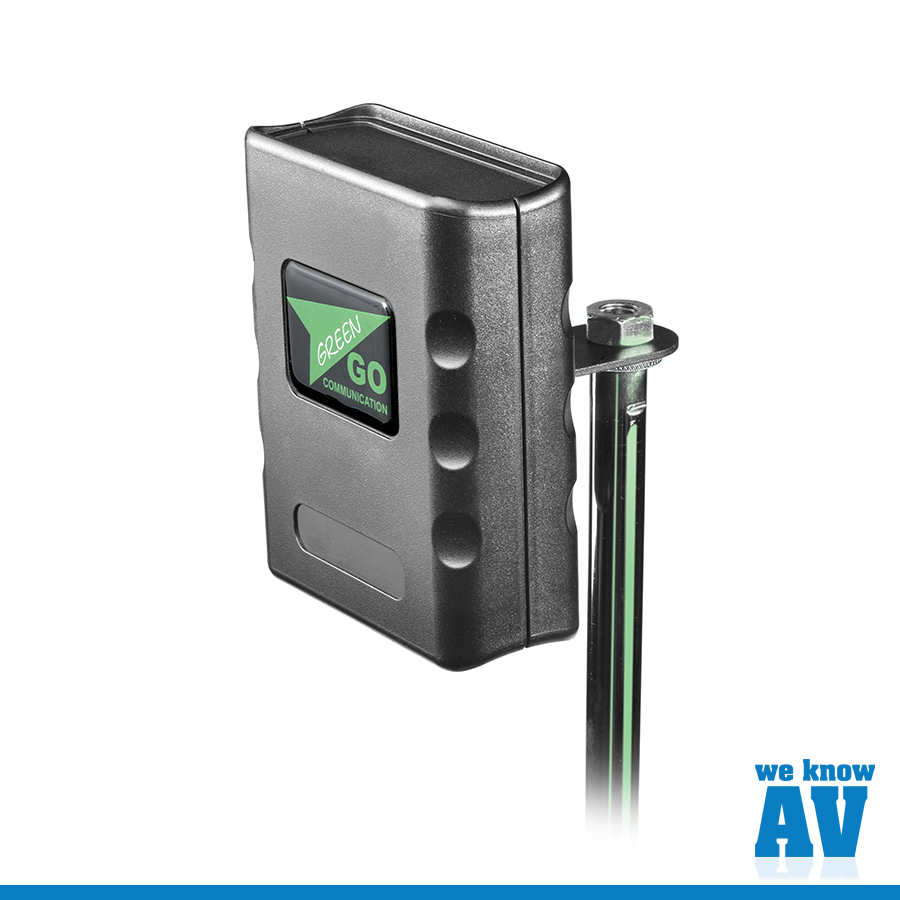 Wireless Antenna
With the Green-Go Wireless System, 1 antenna can serve 4 beltpacks, and each beltpack can be connected to 4 antennas.
​And that's all that's required – there is no separate interface needed to connect your new wireless Green GO into the existing wired system.  Simply plug in the wireless antenna, clone the configuration to the beltpacks, and you're on your way!
We Know AV Say
"The Green Go Communications systems are an exciting development for large venue, live event and broadcast use."
For Pricing and Further Information
If you want to learn more about the Green Go Wireless Antenna System, we'd be really pleased to talk to you.