Green Go GGO-MCD8 8-Channel Desk with Microphone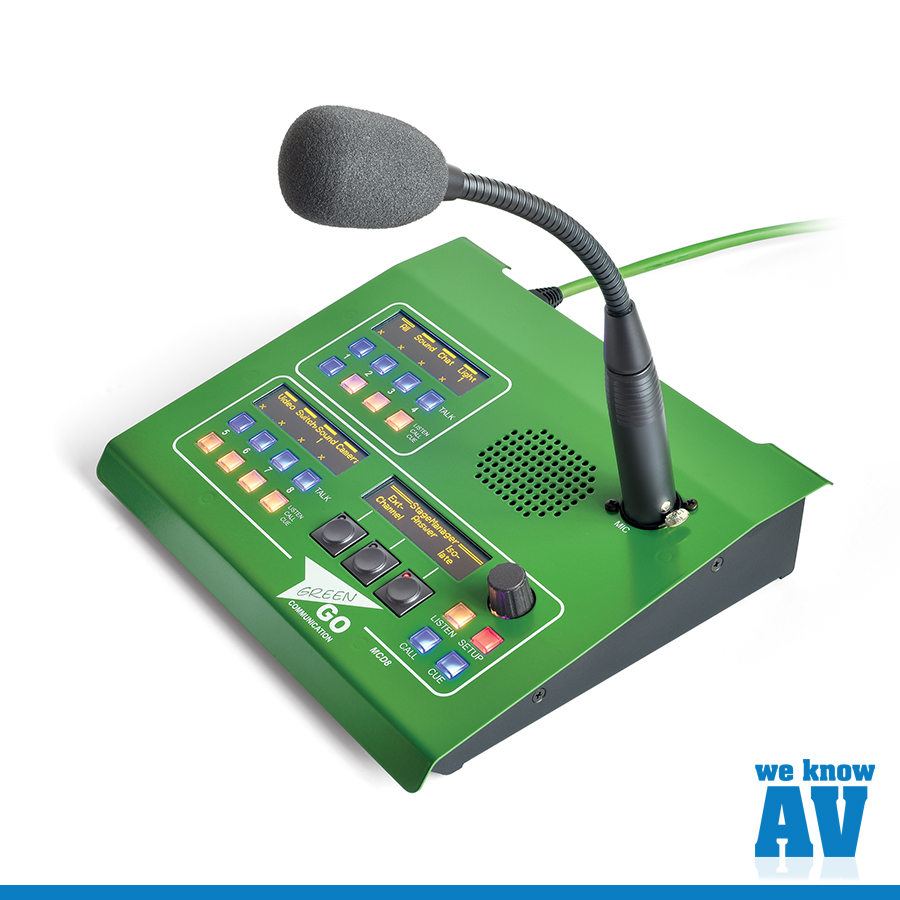 8-Channel Communication Desk
Provides distributed audio, show relay and paging system features
2 Ethernet LAN sockets with 100MB switch
Green-GO desks are available in 8, 12, 16, 24, 32 channels
The Green-GO multi-channel desks provide individual pushbutton direct access to communication channels. Each channel has two multi-color pushbuttons for 'talk' and 'listen, call and cue'. Text displays for each channel give the outstation's name and volume level.
Soft menu buttons control the main operational master features, and the desk has an integral loudspeaker and microphone XLR connector. Line in/out connections and routing are provided for show relay, distributed audio and paging announcements.
An optional stalk microphone connects via a 3-pin XLR front panel connector, and there are twin Ethernet connections with integral switch.
We Know AV Say
"The Green Go Communications systems are an exciting development for large venue, live event and broadcast use."
For Pricing and Further Information
If you want to learn more about the Green Go Multi-Channel Desks, we'd be really pleased to talk to you.