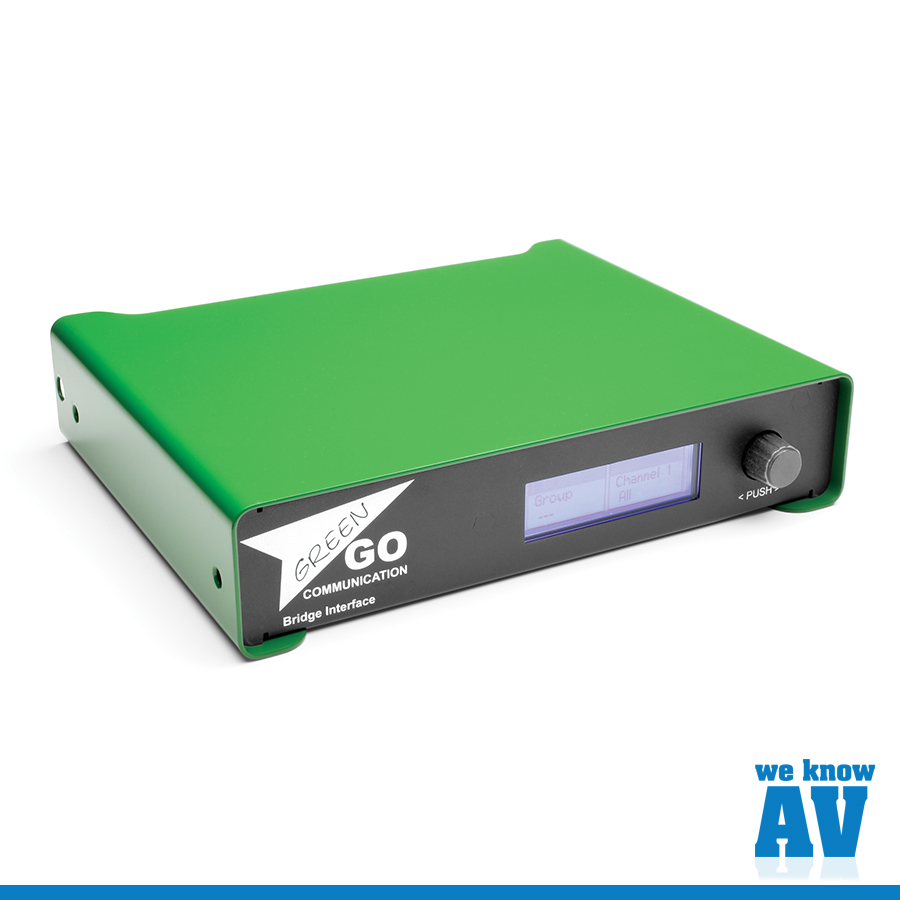 2-Port Interface
The Green GO bridge interface is intended to connect remote locations to a greenGO network. This can be in one of 2 scenario's: Bridge or User.  The Bridge unit can run 2 separate connections in any of the 2 modes. 
The Bridge Connection mode will connect 2 greenGO networks together via a separate network or internet. The Audio and optionally call signals will be transported from one greenGO network to the other. This will then create 1 group spread over two sites. The group ID and name does not need to be the same on both sides.
​Bridge Ports can also be configured to enable remote users. A Green-GO device in Remote connection mode, located in a remote location, can connect to the port via the internet and simply becomes another user in the system.
We Know AV Say
"The Green Go Communications systems are an exciting development for large venue, live event and broadcast use."
For Pricing and Further Information
If you want to learn more about the Green Go Bridge products, we'd be really pleased to talk to you.