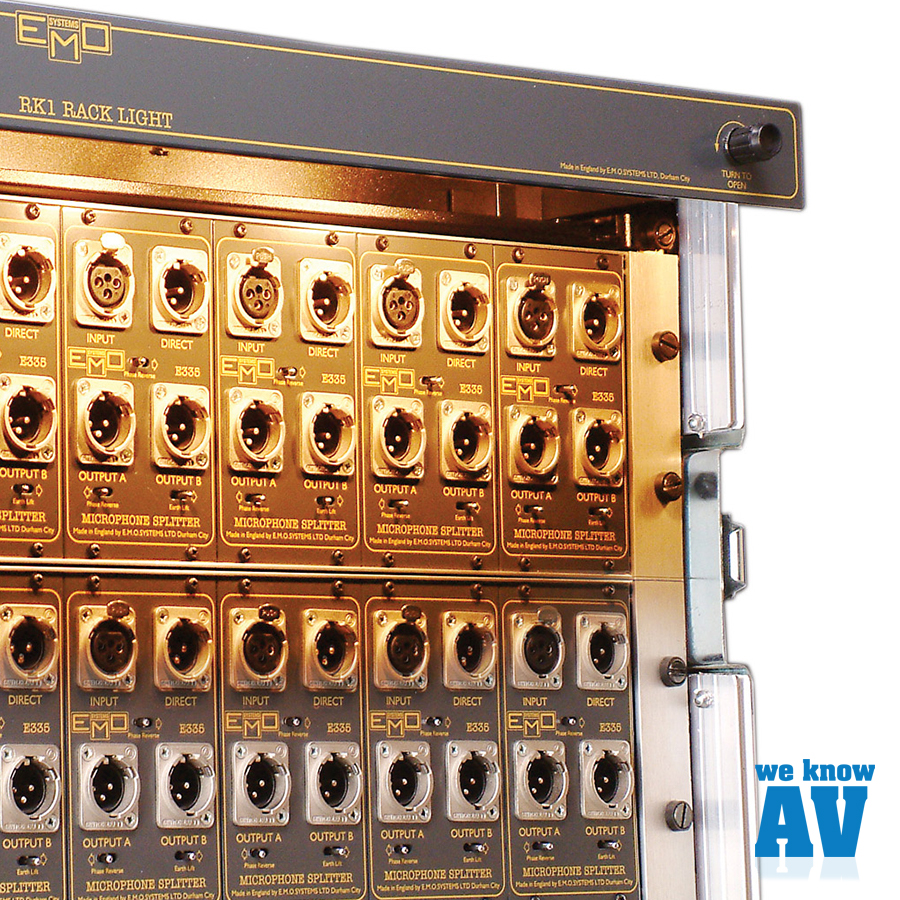 Rack Lights
When the lights dim, EMO Racklights provide localised illumination to allow the equipment mounted below to be easily viewed, while keeping unwanted light-spillage to a minimum. The popular RK1 Racklight uses 12V festoon lamps for its light source as they are very resilient and can be easily purchased worldwide. Recently, two new models have been developed utilising LED technology to produce a bright, white light output. Like the RK1, the standard LED version has downward-facing lights in a sliding tray and works on the 'fridge door' principal – the light goes out when the tray is pushed shut. The enhanced version can be linked to a Tecpro wired intercom system and set to flash if a 'Call Alert' signal is detected.
We Know AV Say
"EMO Systems has led the market for hardware and ancillary equipment and is a great solution provider with its range of power distribution and direct-injection products."
For Pricing and Further Information
If you want to learn more about the EMO Rack Lights, we'd be really pleased to talk to you.