EMO E-Series AC Power Distribution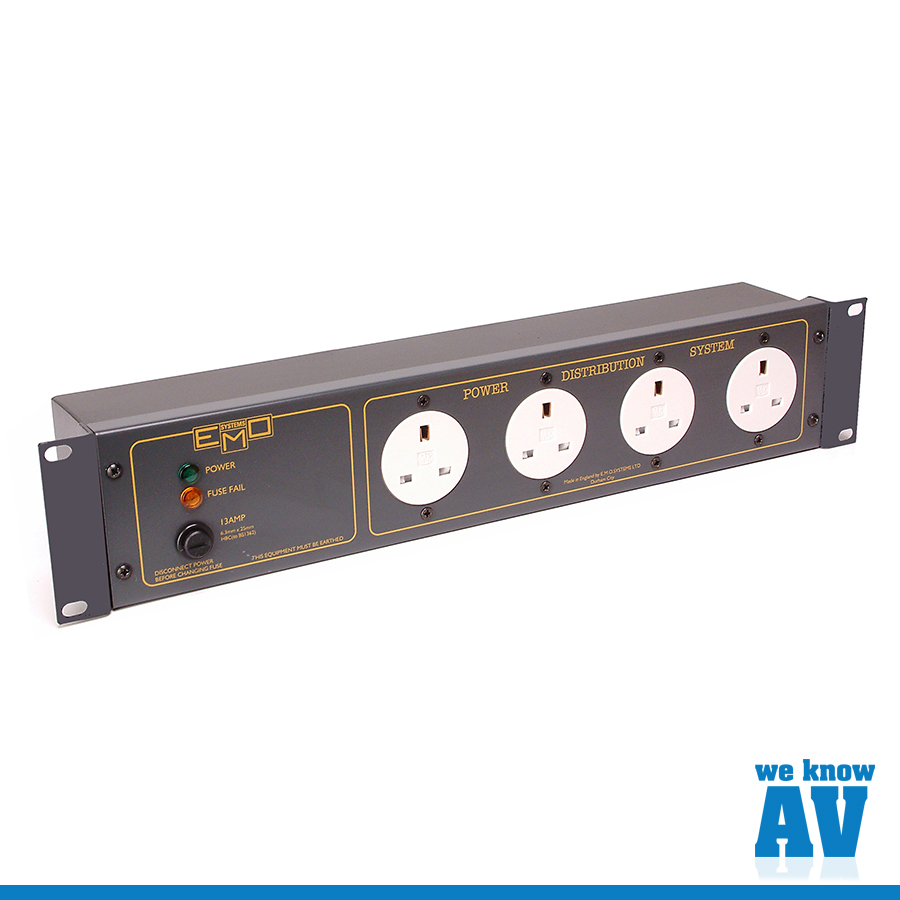 AC Power Distribution System
Shuttered 13A 3-pin to BS 1363, or IEC 6A to CEE22 Outlets
2m 1.25mm2 3 core flex Power Input
Total Load 13A (3-pin 13 amp versions), 13A (IEC 6 amp versions)
483mm (19″) x 89mm (2u) x 85mm.
2Kg Weight

A range of power distribution panels for 19″ rack mounting. Suitable for both fixed and mobile installations. The system allows all rack mounted equipment to be fitted with a standard BS1363 13A or IEC 10 amp connector, so that installation and removal of equipment is easy and safe. The availability of front mounted sockets allows standard connectors also to be used on portable external equipment. In installations where a large number of outlets are required, the initial unit can supply power to slave units through the outlets on its rear panel. If a detachable power input lead is required, theC600 series panels offer this facility via BS EN 60309-2:1922 connectors (formerly known as BS4343, or IEC309 connectors!).
All models have two neon indicators, the first wired to show the presence of supply input and the second to show failure status of the front-panel 13A fuse, located after the supply input.
We Know AV Say
"EMO Systems has led the market for hardware and ancillary equipment and is a great solution provider with its range of power distribution and direct-injection products."
For Pricing and Further Information
If you want to learn more about the Emo Systems E-Series, we'd be really pleased to talk to you.