Denon DN700C Network CD/Media Player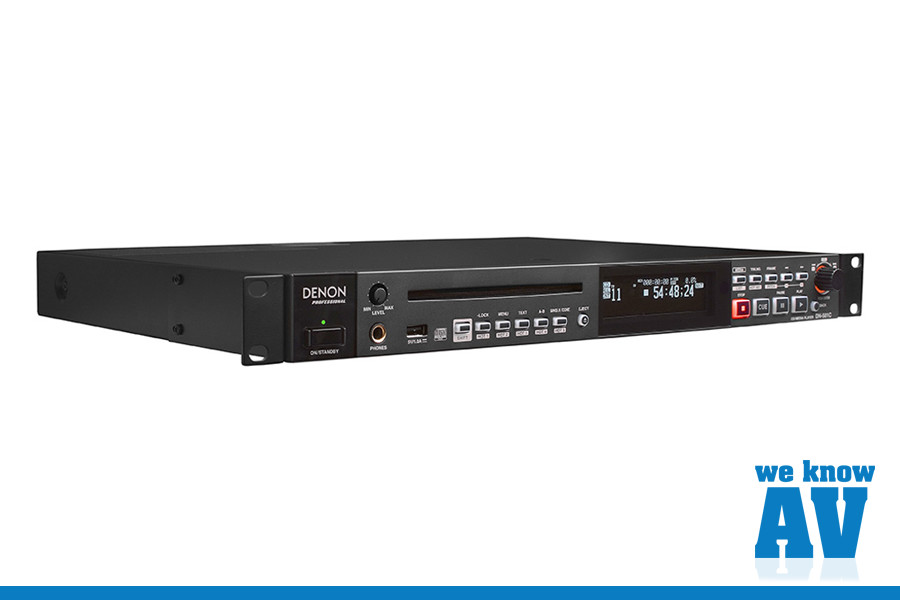 Network CD/Media Player
Streams Audio over Network (DLNA)
CD Playback of WAV / AIFF / MP3 / AAC / CD-DA
RS-232 or IP Control
20 Hot Start Memory
Extensive Accessory Set

Housed in a 1U Chassis the Denon Professional DN-700C Network CD / Media Player core feature focus is on audio source versatility in professional quality media player.
The DN-700C can be controlled using a variety of control methods including IR handset, GPIO, RS232 and Web remote using mobile browsers to provide complete flexibility.
We Know AV Say
"The Denon DN700C Network CD /Media Player is a truly versatile unit and can be controlled be almost any method conceivable."
For Pricing and Further Information
If you want to learn more about the Denon DN700C, we'd be really pleased to talk to you.