Denon DN-300Z Media Player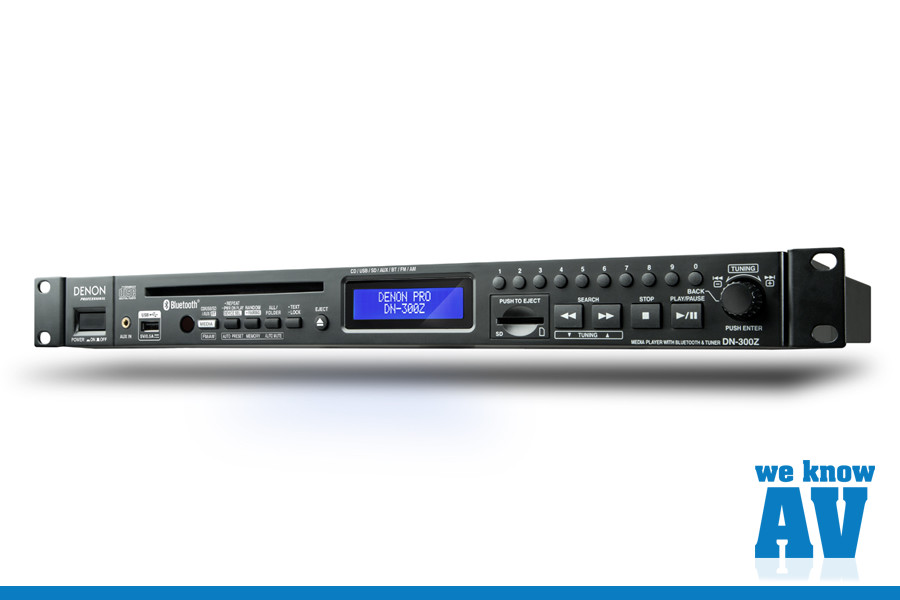 Media Player with Bluetooth® Receiver / AM / FM Tuner
Superfast loading CD Player
AM / FM Tuner
Up to 8 Device Bluetooth® Receiver
USB / HDD / SD/SDHC Playback
RCA / Balanced XLR Outputs

Combining the best of disc, wireless and solid state media playback the Denon Professional DN-300Z is an all in one audio player you can rely upon. Ideal for front of house, education, houses of worship, restaurants and music studios this compact 1U device has it all.
We Know AV Say
"The Denon DN-300Z Media Player really is a versatile device suitable for use in lots of applications and with Denon's dependability it will not let you down."
For Pricing and Further Information
If you want to learn more about the Denon DN-300Z, we'd be really pleased to talk to you.