DBX ZonePro 640 Processor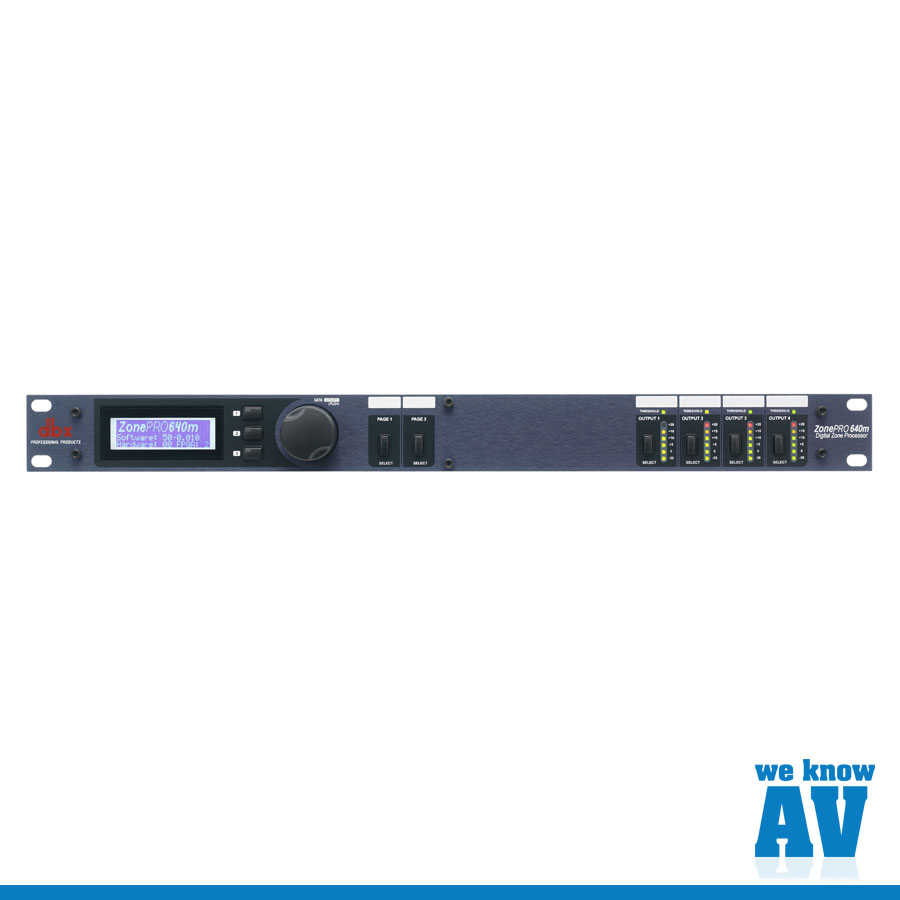 6x4 Digital Zone Processor
AFS Advanced Feedback Suppression
Autowarmth
Auto Gain Control
Compression
Limiting

With 6 inputs and 4 outputs the dbx ZonePRO® 640 provides flexible signal routing, powerful DSP processing and multiple control interfaces for Commercial Audio applications.
Designed to offer superior system sonic performance and flexibility, the 640 delivers the highest quality tools available. Even the input and outputs connectors were chosen for their standard usage and reliability.
We Know AV Say
"If you need a multi-zone controller with full DSP processing the 6in-4out ZonePro 640 offers a full DSP package on board."
For Pricing and Further Information
If you want to learn more about the DBX ZonePro 640, we'd be really pleased to talk to you.