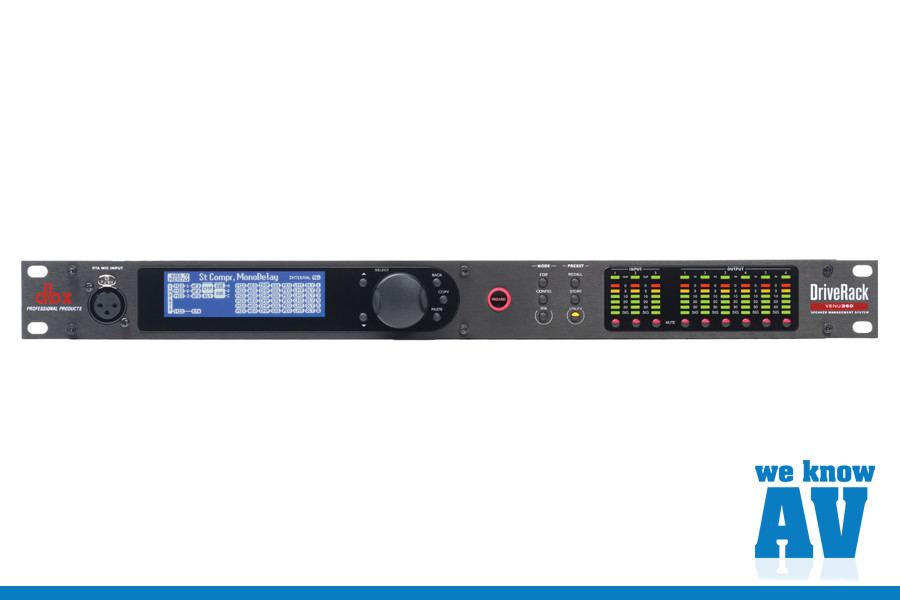 Loudspeaker Management System
AFS™ (Advanced Feedback Suppression)
12-Band Parametric EQ
Subharmonic Synthesis
Automatic Gain Control
Driver Alignment Delays

The Dbx VENU360 provides all the processing and flexibility you need between your mixer and amplifiers to optimize and protect your loudspeakers. With the latest advancements in dbx's proprietary AutoEQ™ and AFS™ algorithms, additional input channels, ethernet control via an Android,® iOS,® Mac,® or Windows® device, and updated wizards, the DriveRack VENU360 continues the DriveRack legacy of great-sounding, powerful, and affordable loudspeaker management processors, for a whole new generation.
We Know AV Say
"The DBX DriveRack VENU360 takes loudspeaker management processing to another level."
For Pricing and Further Information
If you want to learn more about theDBX DriveRack Venu360, we'd be really pleased to talk to you.