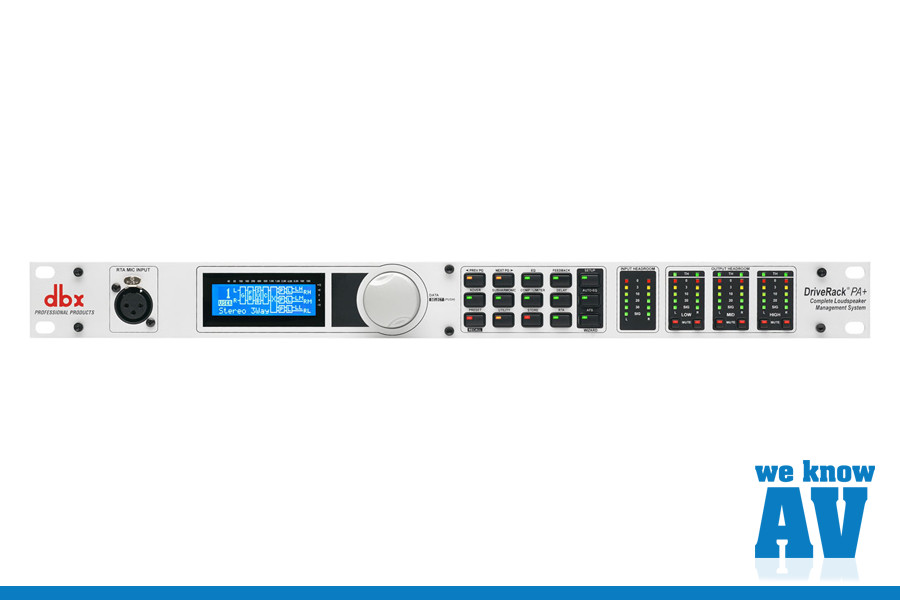 Loudspeaker Management System
Loudspeaker Management System
Set up Wizard
Auto EQ
In-built dbx 120A Sub Synthesiser
Full Time RTA function

The DriveRack PA, far and away the world's most popular loud speaker management system has now become the DriveRack PA+; the best has indeed gotten better. Showcasing all the features that users around the world have come to expect, including easy setup, rock-solid reliability and unparalleled sound quality, this version of DriveRack has gone to great lengths to earn its "plus." With more settings, more control and enhanced circuitry, the sound you seek is right at your fingertips.
We Know AV Say
"The DriveRack PA+ from dbx really simplifies it all, including set-up and real-time management of your loudspeaker system – We love it."
For Pricing and Further Information
If you want to learn more about the DBX DriveRack PA+, we'd be delighted to talk to you.