DAS Vantec Loudspeaker Series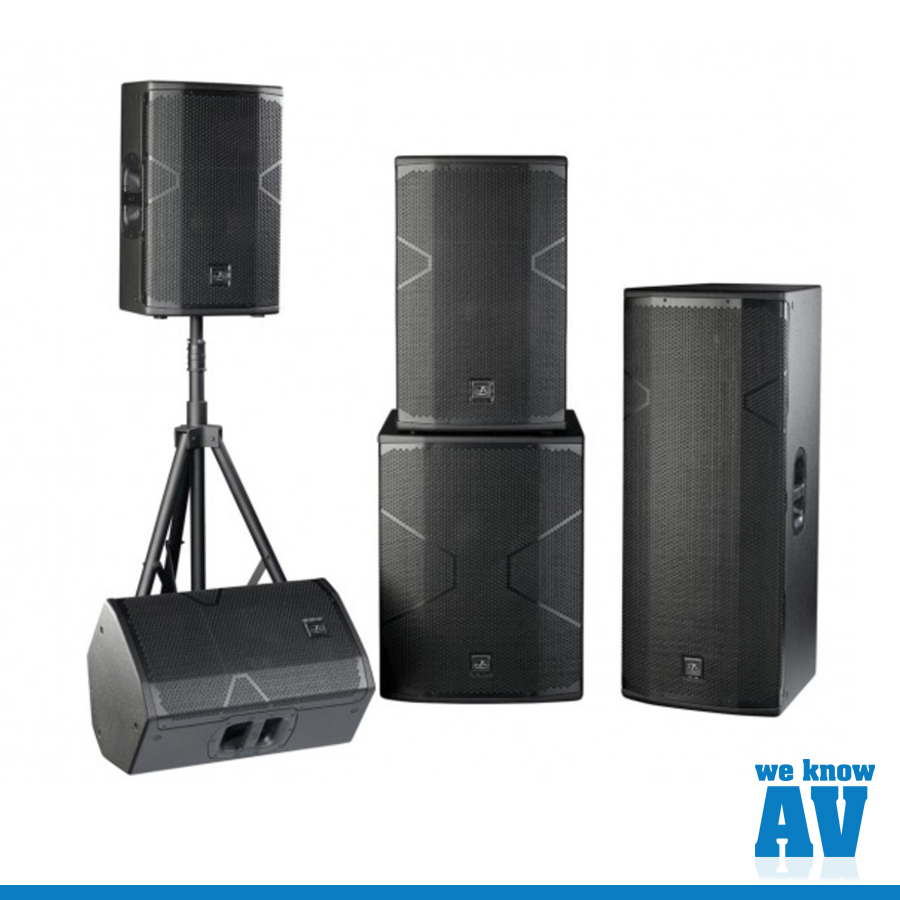 Vantec Loudspeaker Series
Vantec 12A 1×12″ 1500W 60Hz-20kHz
Vantec 15A 1×15″ 1500W 45Hz-20kHz
Vantec 215A 2×15″ 2250W 40Hz-20kHz
Vantec 18A 1×18″ 1500W 30Hz-125Hz
Extensive Accessory Set
The new DAS Vantec Series is ideal for any Application requiring great sound and ease of use. Available in both Powered and Passive Versions and User configurable DSP with LCD Screen, the DAS Vantec Series gives you access to pre-loaded configurations as well as sound limiting control, Expander/Noise Gate.  Advanced 'Class D' Amplification and wireless streaming of music are just a few of the features that make the Vantec Series the perfect choice.
We Know AV Say
"The new DAS Vantec Series is packed full of features to make it a sensible choice for AV hire companies and gigging musicians/bands."
For Pricing and Further Information
If you want to learn more about the DAS Vantec Speaker Series, we'd be really pleased to talk to you.