Crown XTi 2 Amplifier Series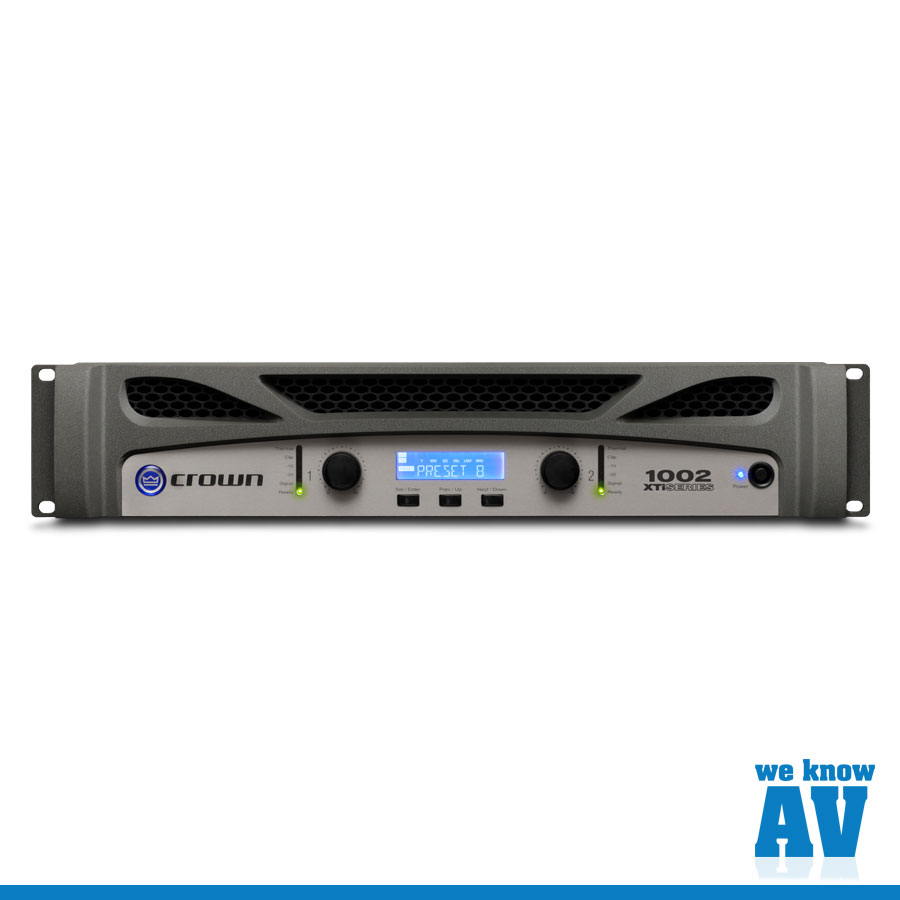 2-Channel Amplifier
XTi1002 Amplifier 2x500W 4Ω
XTi2002 Amplifier 2x800W 4Ω
XTi4002 Amplifier 2x1200W 4Ω
XTi6002 Amplifier 2x1200W 4Ω
50 Preset Memory

The Crown XTi 2 Series amplifiers are undoubtedly one of the most powerful and innovative amplifiers on the market today. Suited to portable PA applications these amplifiers are designed to withstand the ruggedness of being on the road.
We Know AV Say
"The Crown XTi amplifier is perfect for portable PA uses and set the standard in performance and value."
For Pricing and Further Information
If you want to learn more about the Crown XTi Amplifiers, we'd be really pleased to talk to you.