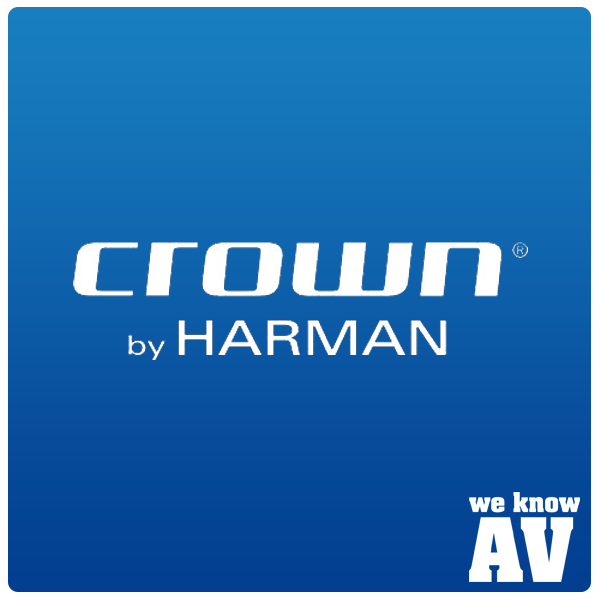 Crown
In 1947 an Elkhart, Indiana minister named Clarence C. Moore founded the International Radio and Electronics Corporation (IREC) which, over the years, has become better known as Crown Audio Inc. Moore started by building open-reel tape recorders out of a chicken coop but today, Crown Audio is an industry leader in amplified sound. Crown makes amps for cinema venues, installed sites, touring rigs, portable PA and commercial audio. With over 67 years of focus on innovation and providing the best user experience, Crown Audio is continually raising the bar in audio amplification.
The Crown XLS-Series of amplifiers define the standard for live sound systems with unmatched performance, technology and affordability. The XLS-Series offers four models, packed with features, designed to meet any audio requirements reliably within budget. LEARN MORE HERE
The Crown Xti Series amplifiers are undoubtedly one of the most powerful and innovative amplifiers on the market today. Suited to portable PA applications these amplifiers are designed to withstand the ruggedness of being on the road. LEARN MORE HERE.