Cloud CXV425 4-Channel Amplifier 100V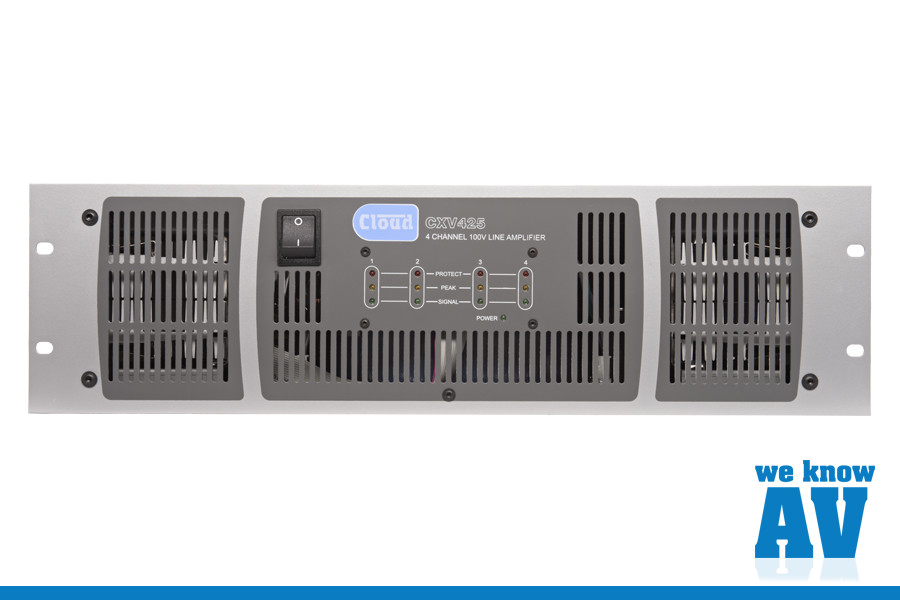 4x250W Amplifier 100V
4 x 250W @ 40 Ohms / 100V
Transformer-less Output Stag
Remote VCA Option Per Channel
Bose, Amina, Active Audio EQ card per Channel
High Pass Filter (20Hz-200Hz)

With the increase in high quality 100V loudspeaker solutions comes the need for high quality amplifiers. Traditionally this is achieved using transformers on the output stage of an amplifier, however the Cloud CXV-425 uses direct-drive technology to provide a full frequency response, resulting in improved audio performance.
We Know AV Say
"The Cloud CXV-425 Amplifier is perfect for Retail, Hospitality and Leisure solutions as it provides a very cost-effective, reliable and high-quality solution".
For Pricing and Further Information
If you want to learn more about the Cloud CXV-425 Amplifier, we'd be really pleased to talk to you.