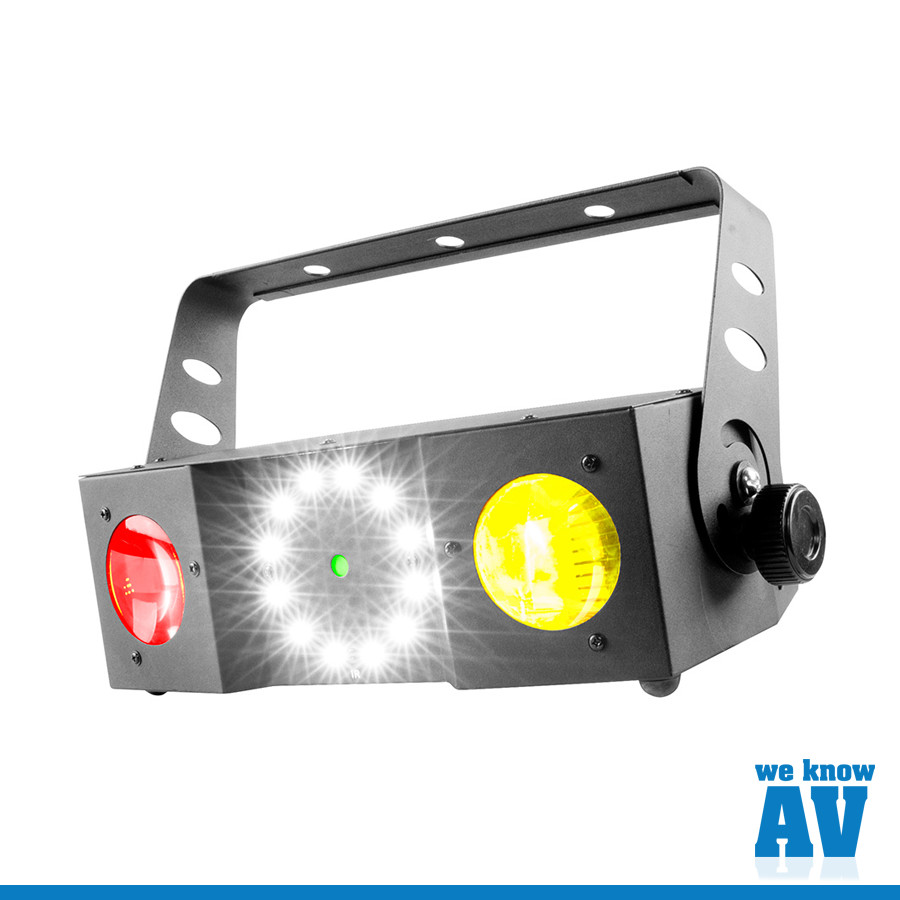 LED Lighting Effect
Dual LED Moonflowers
Green Laser
White Strobe Effects
Flexible Control
Powerlink
The Chauvet Swarm 4 FX combines three dynamic lighting effects in one rugged and compact housing. A single fixture includes quad-color (RGBA) dual moonflowers, a green laser and a white strobe. The dual moonflowers spin enough colorful beams to fill an entire dance floor with energy and excitement. Added impact is provided by the thousands of razor sharp green beams produced by the laser. The bright output of the strobe ring, which features built-in motion effects, adds to the fun. Control options include sound activation, master/slave, DMX modes or a remote.
We Know AV Say
"The Chauvet Swarm 4 FX is an exciting effects light suitable for mobile or installed applications."
For Pricing and Further Information
If you want to learn more about the Chauvet Swarm 4 FX, we'd be really pleased to talk to you.