Chauvet Ovation Min-E-10CW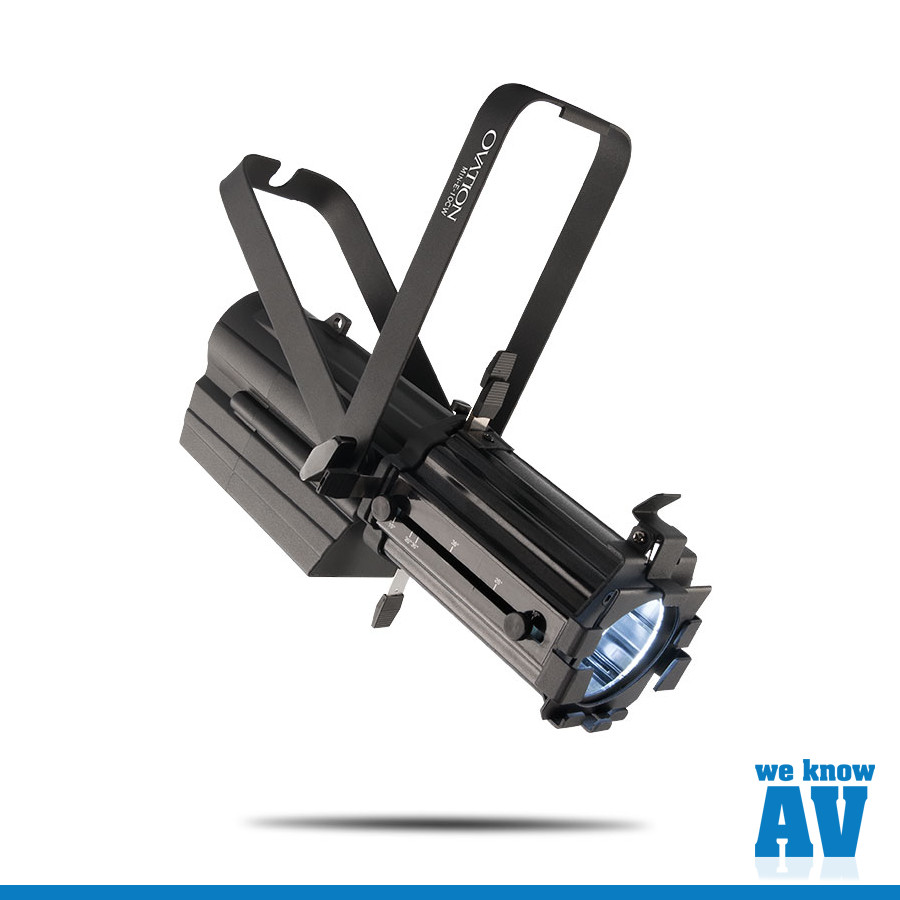 LED Luminaire
Compact LED ellipsoidal
Fade the LED by connecting to a dimmable circuit
Uses standard size E glass or metal gobos
Beam angle from 19° to 36°
Print your own gobos on transparency film
The Chauvet Ovation Min-E-10CW complements Ovation Min-E-10WW in a cool white LED version with zooming optics. This ultra-discreet ellipsoidal is perfect for punchy gobo projections in a multitude of applications. It features a four-blade shutter system to efficiently and cleanly crop light from unwanted areas with nice crisp edges. The 19° to 36° zooming optic provides the flexibility to precisely adjust your projection size. Ovation Min-E-10CW is easily dimmed using traditional dimmer packs.
We Know AV Say
"The new Chauvet Ovation Min-E-10CW is great for projecting images, logos and gobos."
For Pricing and Further Information
If you want to learn more about the Chauvet Ovation Min-E-10CW, we'd be really pleased to talk to you.