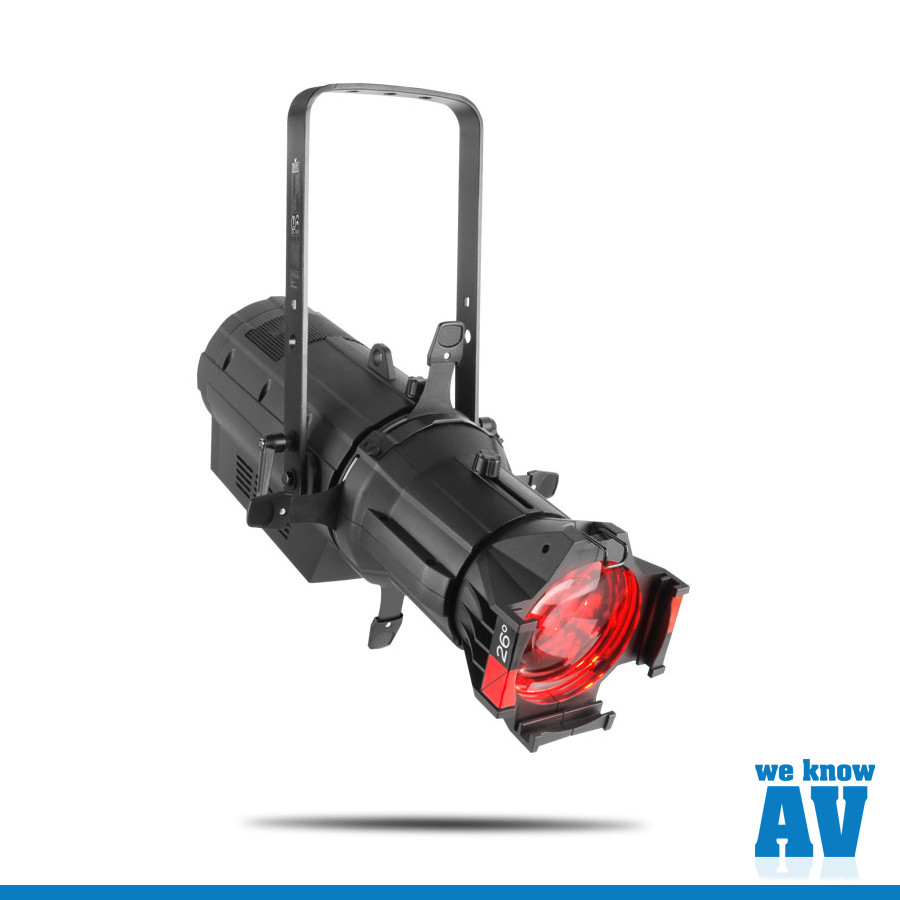 LED Colour Mix Luminaire
Full Color LED (RGBAL) ERS-style lighting fixture for theatre, film and production
Ultra smooth 16-bit dimming
Flat, even field of light with superior color mixing
Virtually silent operation for use in studio and theatre applications
Extensive Accessory Set
The Chauvet Ovation E-910FC is fully featured color mixing ERS-style fixture. It features full RGBA-Lime color mixing with output rivaling an incandescent fixture. Sacrifice nothing when it comes to control options with modes providing full 16-bit dimming (per color and master), selectable PWM, RDM and on-board dimming curve selection. Also accessible is our Virtual Color Wheel which matches popular gel colors when projected by a tungsten source, in addition we have added color temperature presets from 2800 to 6500 K that match a tungsten source to perfection.
We Know AV Say
"The New Chauvet Ovation E-910FC Luminaire provides full RGBA-Lime Colour Mixing at 2800-6500K."
For Pricing and Further Information
If you want to learn more about the Ovation E-910FC, we'd be really pleased to talk to you.