BSS BLU-102 Conferencing Processor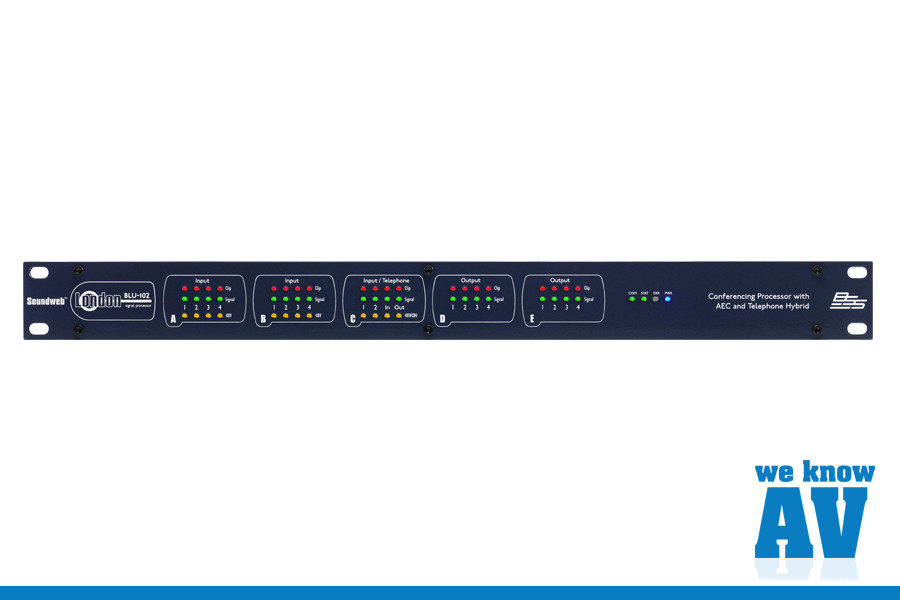 Conferencing Processor
10 Analogue Inputs
8 Analogue Outputs
Configurable Processor
Telephone Interface
AEC Processing

The Soundweb London Blu-102 offers a fixed configuration of 10 analogue inputs and 8 analogue outputs, analogue telephone interface, configurable signal processing, AEC processing and a high bandwidth fault tolerant digital audio bus.
The BLU102 is compatible with the entire Soundweb London family and provides the building blocks of the perfectly tailored system solution.
We Know AV Say
"The BSS BLU-102 provides faultless processing and provides a telephone system interface option for paging/music on hold applications."
For Pricing and Further Information
If you want to learn more about the BSS BLU-102, we'd really like to talk to you.