BSS BLU-100 12x8 Signal Processor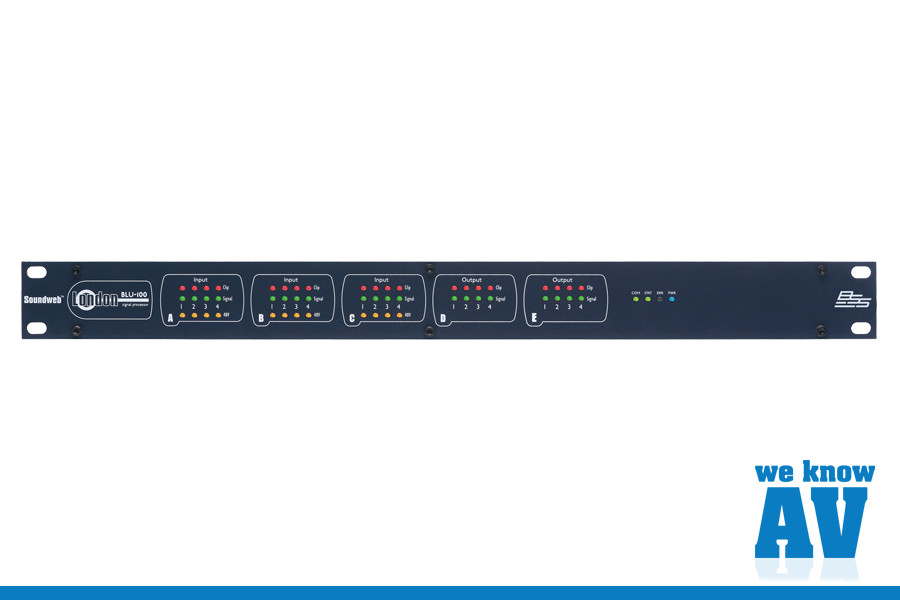 12x8 Signal Processor
12 Analogue Inputs
8 Analogue Outputs
Configurable Signal Processing
Clear LED Indicators
HiQnet Device

The BSS BLU-100 and other members of the Soundweb London family provide the building blocks of the perfectly tailored system solution. The BLU-100 is compatible with the entire Soundweb Lonodn family and has open architecture fully configurable through HiQnet®.
The BLU-100 offers a fixed configuration of 12-inputs and 8-outputs, configurable signal processing and a high bandwidth, fault tolerant digital audio bus.
We Know AV Say
"The BSS BLU-100 is a great building block for system design, it is reliable, configurable and flexible – what more do you need?"
For Pricing and Further Information
If you want to learn more about the BSS BLU-100, we'd be really pleased to talk to you.