Audio Technica ES935ML6 Gooseneck Microphone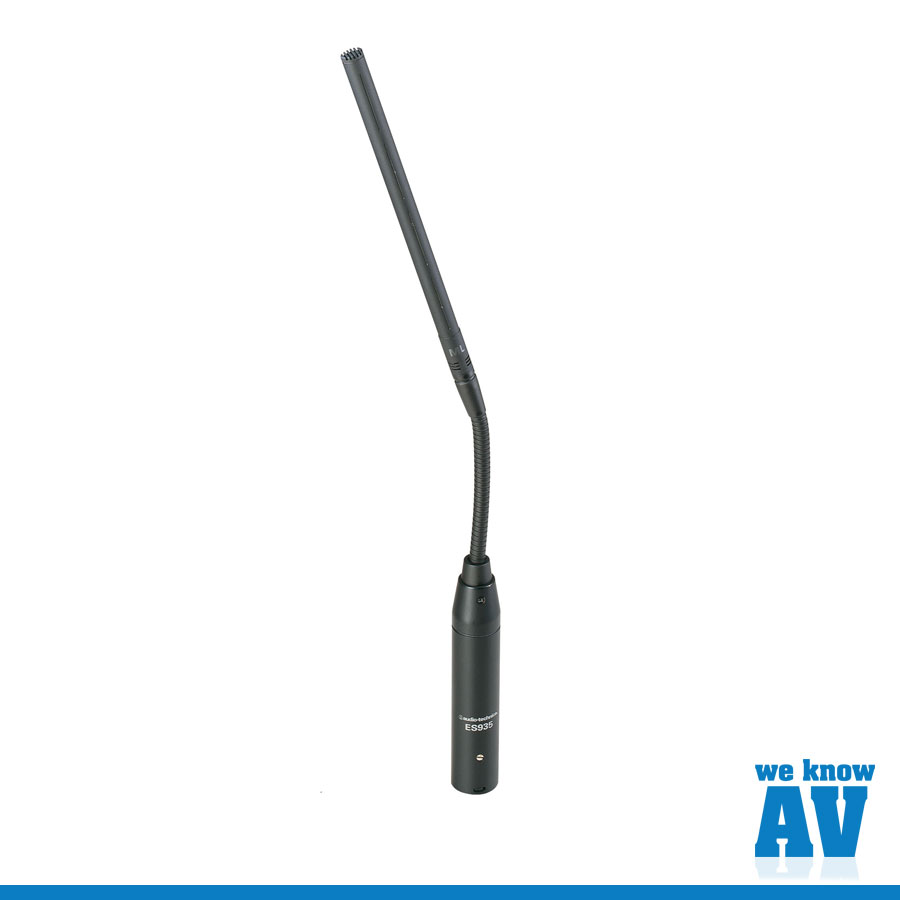 MicroLine Gooseneck Microphone
Permanently Polarized Condenser
MicroLine®
30-20,000 Hz Freq Response
Integral 3-Pin XLRM Connector
Extensive Accessory Set

This super-compact small diameter gooseneck microphone delivers flexible positioning with a sleek , low-profile appearance. The mic's low-profile element provides a uniform Microline® polar pattern with a narrow 90º acceptance angle.
Designed for quality sound reinforcement, professional recording, television and other demanding sound pick-up applications.
We Know AV Say
"We love the AT Microline® range, as they are sleek, professional and provide excellent performance."
For Pricing and Further Information
If you want to learn more about the AT ES935ML Microphone, we'd be really pleased to talk to you.