Allen & Heath QU16 Digital Mixer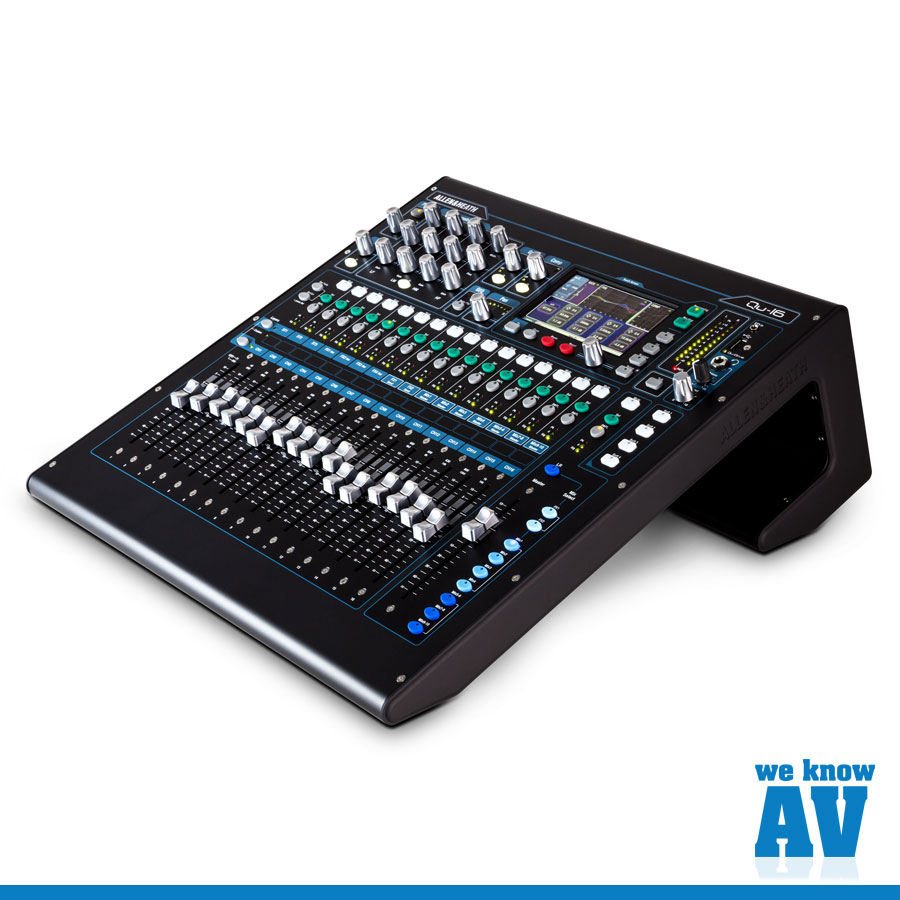 Rackmountable Digital Mixer
22-In / 12-Out Digital Mixer
4 FX Engines
4 Mute Groups
Auto Mic Mixer
Built In Signal Generator

The Allen & Heath QU16 re-shapes digital mixing with innovative design and exceptional functionality, combining to create a superb mixing experience.
We Know AV Say
"The Allen + Heath QU16 really is a superb product for live or installed use. Lots of features and functions accesible instantly at the touch of a button using the Touch Screen or 'The Superstrip', has Fader Automation too."
For Pricing and Further Information
If you want to learn more about the Allen & Heath QU16, contact us today.