AKG WMS470 Wireless Microphone System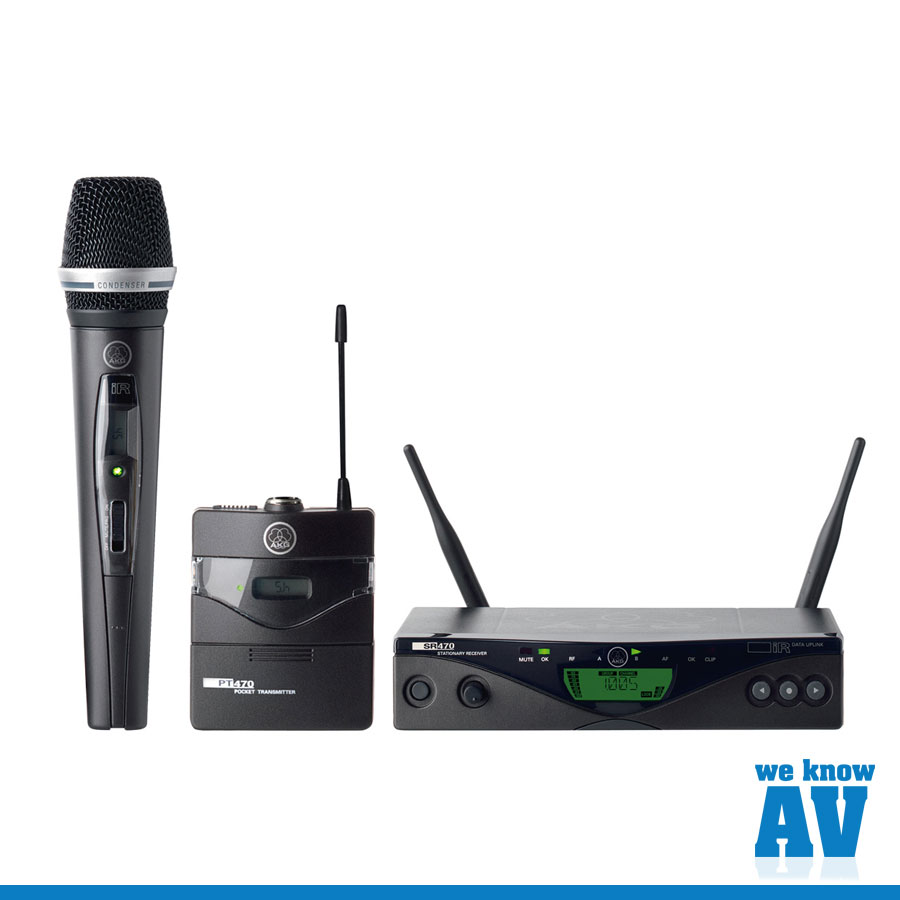 Professional Wireless Microphone System
14 Hours Operation with single AA Battery
Pilot Tone Transmission
Up to 48 Symultaneous Channels
Autmatic Set Up
Extensive Accessory Set

The WMS470 Professional Analogue wireless microphone system is the best choice for a cost-efficient, high performance multi-channel system. Up to 16 Channels can be used simultaneously within the same frequency band.
We Know AV Say
"The AKG WMS470 is a fully featured radio microphone system available in handheld, presenter, instrument and headband versions"
For Pricing and Further Information
If you want to learn more about the AKG WMS470 Systems, contact us today.