AKG DMS800 Wireless Microphone Series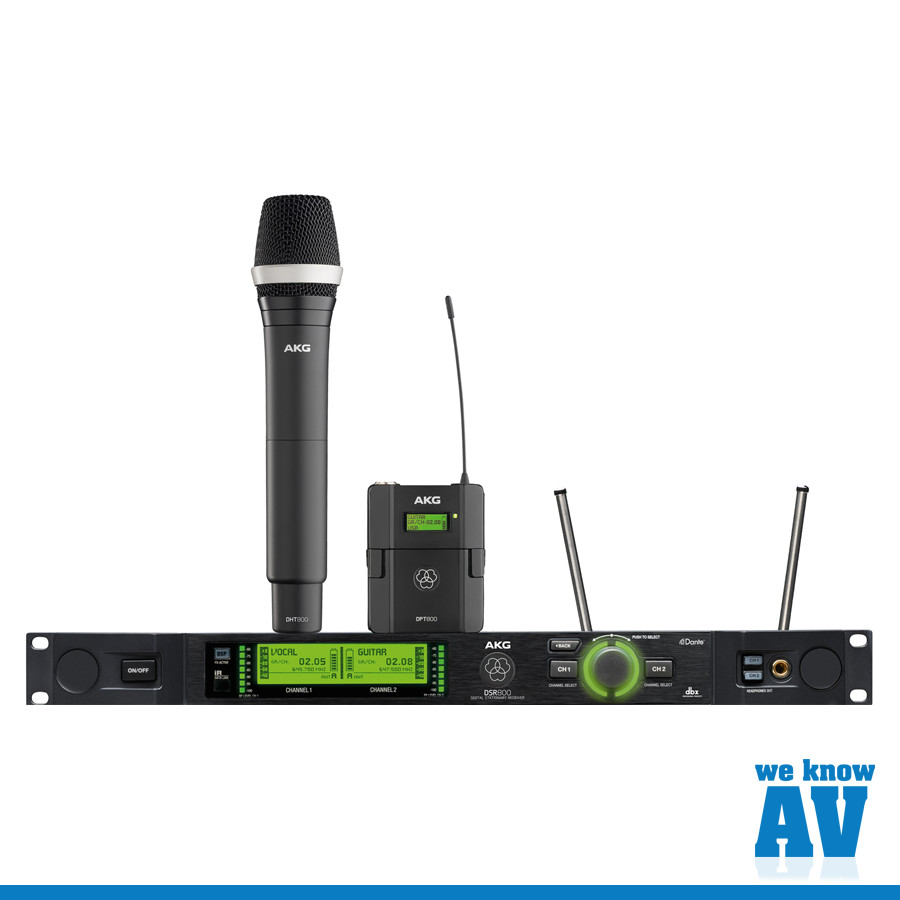 Digital Wireless System
150MHz ultrawide frequency range
512-bit encryption
D5 WL1, D7 WL1 or C5 WL1 mic head options
Analog and digital audio outputs
Digital wireless audio transmission

The AKG DMS800, reference digital wireless microphone system is designed to provide accurate signal transmission and reliability in theaters, conferences, live productions and tour sound applications. It is the direct successor of DMS700 V2 and offers everything that made its predecessor an outstanding performer while adding features to deliver more versatility than ever before.
We Know AV Say
"The AKG DMS800 is perfect for audio industry professionals including AV hire, installation and broadcast users – you will be pleased you made this choice."
For Pricing and Further Information
If you want to learn more about the AKG DMS800 Series, we'd be really pleased to talk to you.